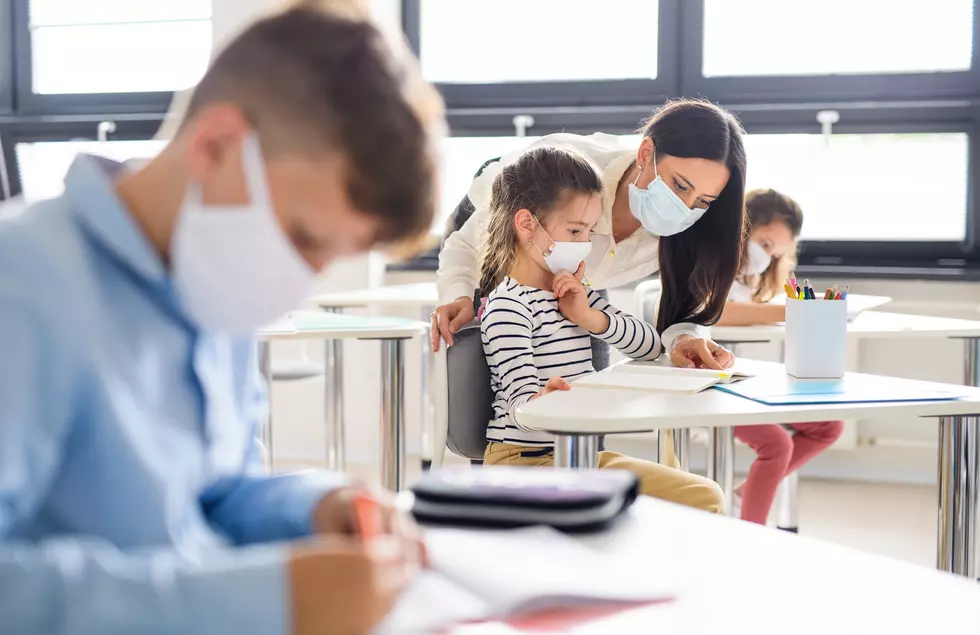 Is It Time For Tuscaloosa Schools To Go Completely Virtual?
Halfpoint
The recent rise in COVID-19 cases in Tuscaloosa schools has many parents on edge. Concerned parents across Tuscaloosa are wondering if now is the time for county schools to go virtual.
The Omicron variant of COVID-19 has definitely seen a rise in cases in Alabama schools and there have been some actions taken to combat the rise in cases.
Tuscaloosa City schools recently announced the closing of all 21 of their schools and even announced a virtual day for students and teachers.
A letter from TCS Superintendent Mike Daria announced the recent changes and the letter mentioned the goal is to avoid having to go virtual.
"It is and remains our goal to stay in school and avoid having to go to virtual. However, there are significant challenges that led us to this decision."
With Tuscaloosa City Schools announcing virtual dates, parents across Tuscaloosa are wondering if Tuscaloosa County Schools will be considering going virtual.
So far, the Office of the Superintendent for TCSS has stated that they plan to avoid a system-wide closure of schools due to COVID-19.
"Our goal is always to keep our doors open for our students. However, if staffing levels at one school drop to a point where we cannot operate that school for a day, we will temporarily close that individual school, instead of having a system-wide closure. If your student's school is affected by a closure, you will be contacted directly."
Concerned parents are wondering what it will take for schools to go completely virtual. Some concerns are infection rates and a lack of timely notices when students are being exposed to the virus at school.
This is getting to be a huge debate across social media and with schools continuing to close due to the virus and staffing shortages, we may be just getting started.
What do you think the proper solution is to this current COVID-19 surge for Tuscaloosa schools?
Top Stories From The Tuscaloosa Thread (1/17-1/21)
20 Businesses That Should Come to Tuscaloosa, Alabama in 2022
Stay the Night in This Real Life Tree House Airbnb in Tuscaloosa, Alabama