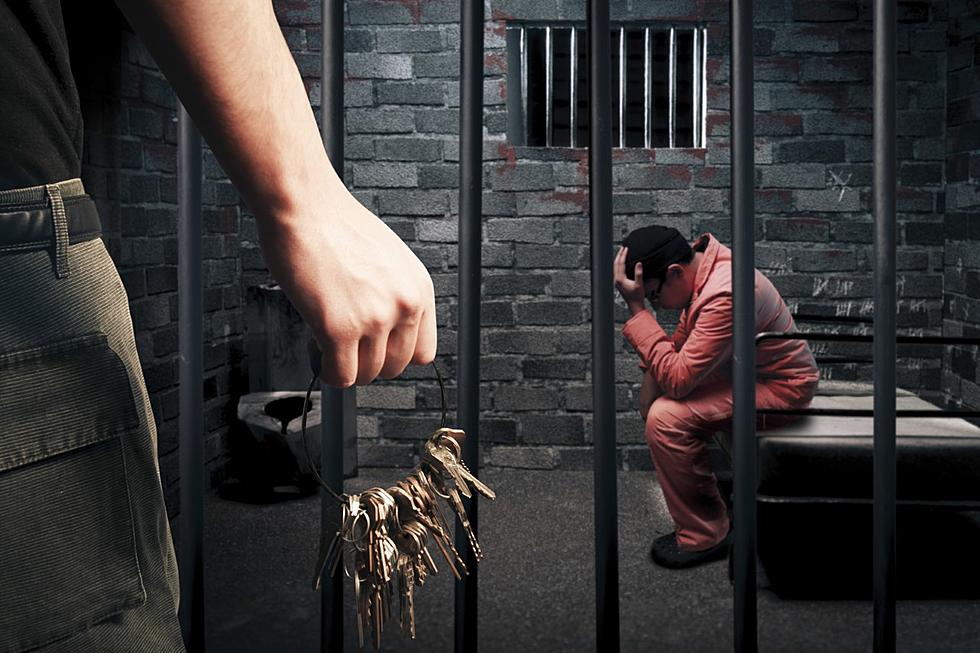 10 Alabama Laws That Could Send You To Prison Without You Knowing
Getty
Seems like every state has laws that are completely unimaginable, senseless, and just plain idiotic. However...Alabama...takes it to a new level?
Alabama! Here we go. Get ready to scratch your head and get ready to laugh at these!
Did you know that wearing a pair of jeans while walking down the street can land you in the slammer?
Yes, it's true…if you find yourself wearing those Levi's while walking down Noble Street in Anniston Alabama, you can get arrested. So if you are planning a trip to Anniston, avoid wearing those comfy jeans and invest in a pair of gray sweatpants.
Now, what can be better on a hot summer day than an ice cream cone? Unfortunately, this can land you in jail. If you plan on putting that cone in your back pocket, think twice. Now I can't understand why anyone would stick an ice cream cone in their back pocket, but that is grounds for a visit to your local jail.
*Video from This Is Alabama/Facebook
A Sunday afternoon drinking lemonade and playing dominoes can land you in a predicament. Yes, it is against the law to play dominoes on a Sunday. So don't make plans for the rest of the week if a game of dominoes is your plan for a Sunday afternoon.
Salt can land you in jail also. How in the world can salt be illegal? Placing salt on a railroad track is against the law. Now I don't understand why anyone would do that, but at least I won't be locked up for this violation.
Now a child's birthday doesn't seem complete without some silly string. Kids love it! Well, don't plan to toss any confetti or shoot silly string at a friend in Mobile. That is actually against the law.
What else can be against the law in Mobile…spitting. Yes, it is illegal to spit or throw orange peels on the street in Mobile.  Any other laws in Mobile?
Why yes there's more… it's illegal to howl at the ladies. Now ladies let it be known if you happen to see me walking in Mobile, howl away. I don't mind the attention and it won't land you in jail.
Also if for some strange reason, you decide to bathe in a city fountain, don't. That is also illegal, that one makes sense to me. No one wants to see that!
What's scary is that not that long ago we could have all ended up in jail. A 74-year-old law that prohibits masks to be worn in public was not enforced. In 2020, the Attorney General, Steve Marshall, stated that the law about masks wearing in public would not include surgical masks that cover the nose and mouth. Ok, thankfully that kept many people out of jail.
Now there are many more that made me think this world is crazy, but, this one has me thinking why is this even a law?
Who tried this and the result is that it's against the law to do.  Please do not attempt this for two reasons. Reason one, it's against the law. Reason two, you could cause bodily harm. Do not drive blindfolded! Yes, that is a law. You are not allowed to drive blindfolded in the state. Well, all I can say is my weekend plans are ruined…
The Five Women on Death Row in Alabama
Across the United States, there are 51 women on Death Row with 5 from Alabama. Find out their crimes and how long they have been waiting for their execution.
Most Dangerous Cities in Alabama
Find out if your city made the 10 Most Dangerous Cities in Alabama list.
Famous Alabamians from A to Z (Almost)
Check Out these Famous People with Alabama Roots, from A to Z (Almost)