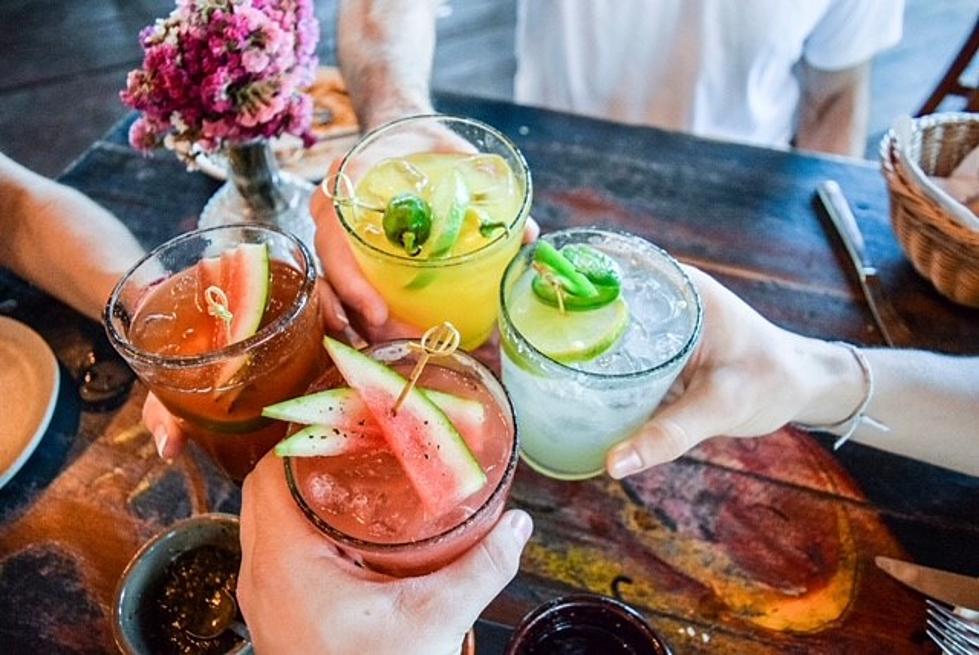 Best Bar In Alabama To Enjoy A Margarita
Getty Images
Get your tequila bottles out and ready or find a designated driver in Alabama! February 22nd is National Margarita Day!
How's this for national recognition…Eatthis.com has traveled to every state looking for the best margaritas, and they found one of the best right here in Alabama! Find out which bar in Bama has it by scrolling below!
How have I lived all these years and did not know that one of my favorite cocktails has its day… Now, you have so many variations of a margarita that everyone has their favorite.  Some like them frozen, while I enjoy mine on the rocks.  At the end of this, I will share my favorite margarita recipe.
Yet, where did the margarita originate? I wonder who was wise enough to create such a delicious combination? Some say it was a bartender that created this drink to win the heart of a Mexican showgirl named Rita de la Rosa in 1938.  Others say it was July 4th,1942 at Tommy's Place located in Juarez Mexico when Francisco "Poncho" Morales created this mix.
Yet the last claim to margarita fame goes to a Dallas socialite. That story goes as follows, Margarita Sames was at her vacation home in Acapulco in 1948. She invented the cocktail and named it after herself, Margarita.
So which story is true? My opinion is this, we know it's not called a Poncho so that eliminates that claim. Yes, Rita is short for Margarita. If that was the case and he won Miss Rosa's heart, men would know that it's not chocolates and flowers it's a drink that works! So that leaves us with the Dallas socialite, this one makes sense to me.
Picture it, a rainy day, bored at home. Beautiful beaches that you can't walk on. So the next best idea…afternoon cocktails. Hence the drink is called a Margarita! Now of course I don't know if that is correct, but it might be. No one knows for sure, we can only speculate.
According to eatthis.com Mayawell Bar located in Birmingham is top shelf when it comes to enjoying a tasty margarita.
So are you ready for my margarita recipe? Yes I know it's a simple recipe but it's a good cocktail.  Perfect for National Margarita Day!  What you need is simple…tequila, triple sec, lime wedges, and coarse salt.  Take your glass and rub the rim with the lime and dip the rim in salt.  Next mix 2 ounces of tequila, 1 ounce each of lime juice, and triple sec in a shaker with ice. Pour into a salt-rimmed glass and enjoy.
10 Underrated Soul Food Restaurants in Tuscaloosa, Alabama
Nehemiah's Coffee House Tuscaloosa, Alabama
9 Things That Taste Like an Alabama Summer