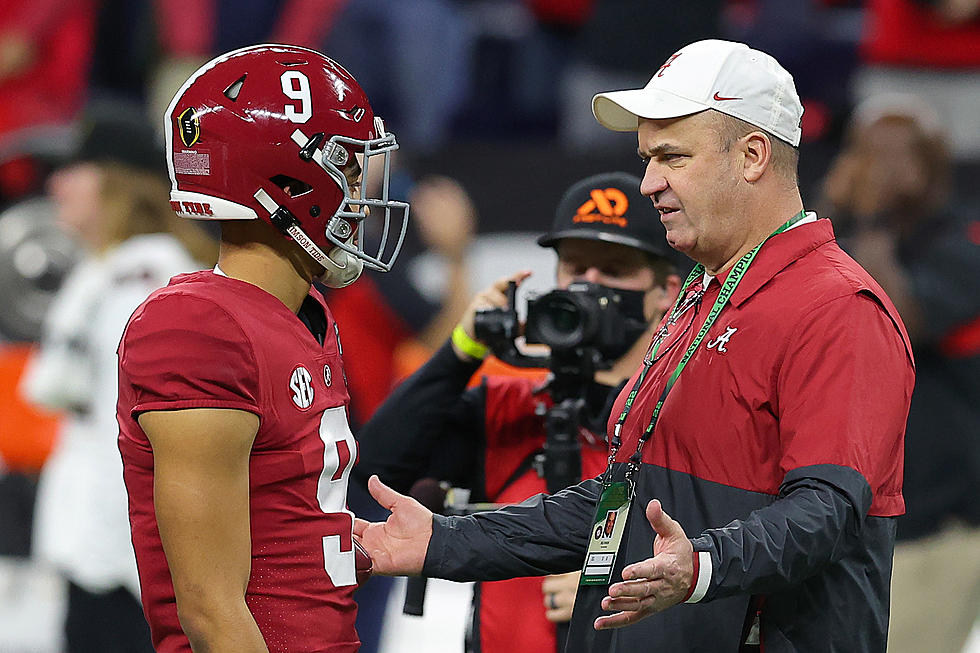 Bill O'Brien And Pete Golding Should Be Back At Alabama In 2023
Getty Images
What are you talking about?
Wait, we didn't make the CFP in 2022 for only the second time.
I believe we have a better team than TCU and it's not really close.
The Offensive Coordinator and the Defensive Coordinator are to blame for every single bad thing in 2022.
That seems to be the working theory on these two coaches.
Did Bill O' Brien just forget how to work with an offense in 2022? Is that what happened? He has coached QB Tom Brady and QB DeShaun Watson in his career.
Those two did pretty well throwing the football under Bill O' Brien.
The offense was pretty stout during the time under O' Brien in any metric you want to use.
Now, what about Pete Golding? During his time with Southern Miss and UTSA, he led the defenses to great improvement. Goldberg had the 7th ranked unit in 2017 and set new standards in scoring defense and sacks.
At Alabama, yes, we're all aware of his arrest by the Northport Police Department.
THIS former Alabama player agrees with me, that Golding should be back in 2023.
Watch BELOW.
*Video from The Bama Standard/YouTube
Change, for the sake of change, is not smart in my view. The same with change because fans are screaming about doing something with the DC and OC.
What about the talent in '22?
Was it up to the standard set in recent years?
I don't think it was even close. Which receiver on offense truly scared defensive coaches in the SEC?
We didn't have one in 2022.
We had Bryce Young. Bryce was the offense in 2022. Can you imagine the offense with no Bryce in 2022?
I know, that's what we are headed for in 2023, but we have time to get his replacement ready for the season .
I know that Golding had #31 all year and he is and was a total beast.
What we did not have in 2022 was a secondary that could shut down the other teams best WR.
Is it recruiting? Has it slipped a bit?
The answer to that will be on the field in 2023.
However, change for the sake of change is not the right reason for change in 2023.
SEC Coaches as Thanksgiving Side Dishes
Top 10 States That Have Produced the Most NFL Players in History (Population/Per Capita)
Ever wondered how many NFL players the state of Alabama has produced compared to other states? Here you go!
Crimson Tide Will Anderson Jr. 90s Playlist
Here are some songs that we think Alabama Crimson Tide player Will Anderson Jr. should add to his playlist, or better yet, he should just listen live on the free WTUG app.