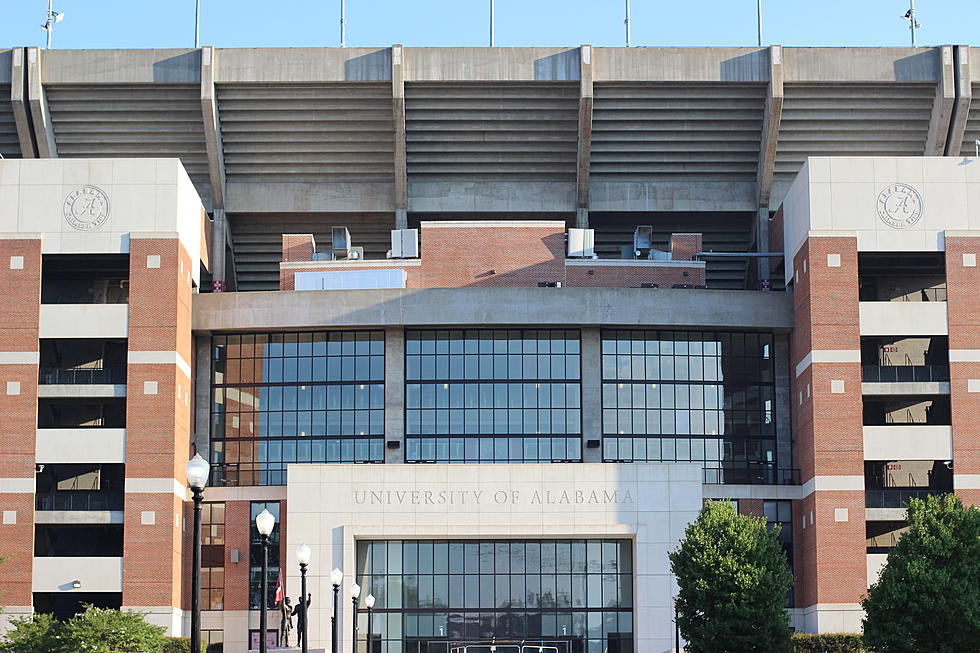 Allegedly Abusive Fan Charged for Fighting Police at Bryant-Denny Stadium
(Noah Lueker)
A fan who was escorted from Bryant-Denny Stadium for abusive behavior Saturday has been charged with two felonies for allegedly fighting the Northport Police Officers removing him from the venue.
According to court documents obtained by the Tuscaloosa Thread, two NPD officers were working inside the Stadium during Alabama's home loss to the Texas Longhorns Saturday evening.
One officer said he saw a fan later identified as 26-year-old Kendall Jorell Rice causing a disturbance "by cursing and yelling a fans in the handicap [sic] section."
The duo of Northport Police officers say they approached Rice to try to speak with him, but "he became non-compliant and refused to obey" the officers' orders.
The police escorted him out of Bryant-Denny Stadium, where Rice reportedly cursed at and lunged for one of the officers.
That was enough for the NPD officers to decide Rice would be charged with disorderly conduct, not just kicked out of the game. The fan, identified in court documents as from Fultondale, Alabama, then reportedly attacked the Northport officers, shoving both to the ground.
One officer said he hit the ground after two hard shoves and suffered a minor injury causing pain and stiffness.
The second officer was also shoved to the ground and suffered "a visible abrasion to both of his legs."
Causing injury to any peace officer in the course of their duties is a felony in Alabama, and Rice was charged with two counts of second-degree assault for the melee. His mugshot was not publicly available Tuesday afternoon, which may indicate he has been released on bond.
The altercation was hardly the only one reported in Bryant-Denny Saturday - reports and videos of fans acting inappropriately prompted the University of Alabama to strongly condemn the behavior and threaten to ban fans from Tide venues in the future.
Top Stories from the Tuscaloosa Thread (9/4 - 9/11)
15 of the Top Stories published by the Tuscaloosa Thread during the week of September 4th, 2023)