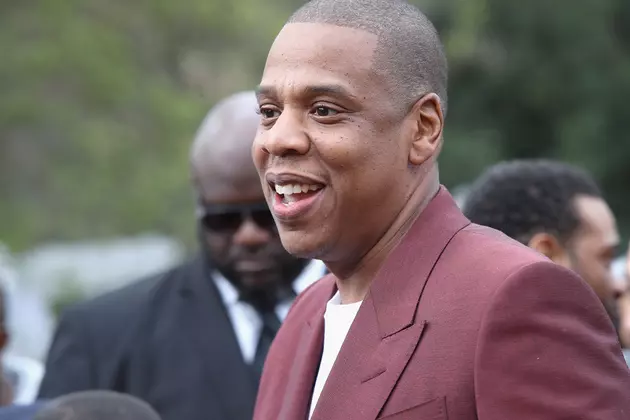 Jay Z Addresses Infamous Elevator Fight With Solange, Apologizes to Beyonce on '4:44′
Ari Perilstein, Getty Images for Roc Nation
On "Kill Jay Z," the opening track off his new album, 4:44, the hip hop titan addresses his and Solange's 2014 post-Met Gala incident, rapping, "You egg Solange on knowing all along all you had to say was you was wrong."
He also speaks out about his relationship with Beyonce who, on 2016's Lemonade, seemed to address the potential trouble in their marriage amid rumors of infidelity.
"You almost went Eric Benet let the baddest girl in the world get away / I don't even know what to say, ni--- never go Eric Benet," he continues on "Kill Jay Z."
Later, on the album's title track, "4:44," Hov seems to offer Beyonce a heartfelt apology, rapping, "I apologize I often womanize / Took for my child to be born / See through a woman's eyes / Took for these natural twins to believe in miracles / Took me too long for this song / I don't deserve you."
Is Jay Z admitting to having cheated on Beyonce? It's uncertain, but the olive branch has definitely not gone unnoticed by the listening public.
4:44 was released June 30 at midnight exclusively on TIDAL.
50 Shades of Celebrity Feuds: