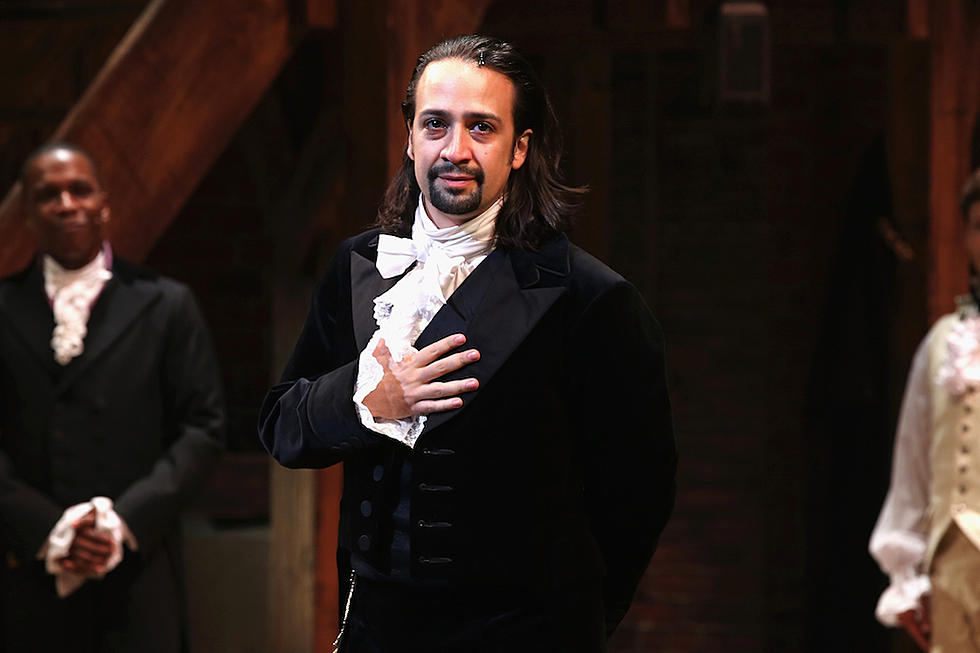 Lin-Manuel Miranda Brings 'Hamilton' Play to Puerto Rico to Raise Money for Artists
Nelison Barnard, Getty Images
Lin-Manuel Miranda reprised his role as Alexander Hamilton once again for a cause that both assists and entertains the people of Puerto Rico.
On Friday night (Jan. 11), the rapping Broadway star brought his critically acclaimed play to life for the first time at San Juan's Centro de Bellas Artes, Miranda kicked off the first of 23 shows on the island with a stellar performance and a special message to its beleaguered citizens. With the help of his father Luis Miranda, the "Dear Theodosia" artist aims to raise money for ailing Puerto Rican artists who still struggle in the aftermath of Hurricane Maria.
"I just love the island so much," Miranda told the Washington Post during a post-show news conference. "And I just want it to be proud of me."
The proceeds of Miranda's rare leg of the traveling play will also generate funds for arts institutions in Puerto Rico. The fund, which is hosted by the Flamboyan Foundation, expects to receive at least $15 million from the Hamilton run, according to Luis Miranda.
The last time we saw the "Wrote My Way Out" rapper he was remixing rap's biggest hits with Jimmy Fallon for the holiday season. Last month, Miranda and Fallon performed a medley of songs from Cardi B, Migos and Post Malone and replaced the lyrics with Christmas themed bars.
Hamilton will in be Puerto Rico from Jan. 11–27, 2019. Check out some scenes from the first night of Lin-Manuel Miranda's play in Puerto Rico below.
See 10 Critically-Acclaimed Books Rappers Live By