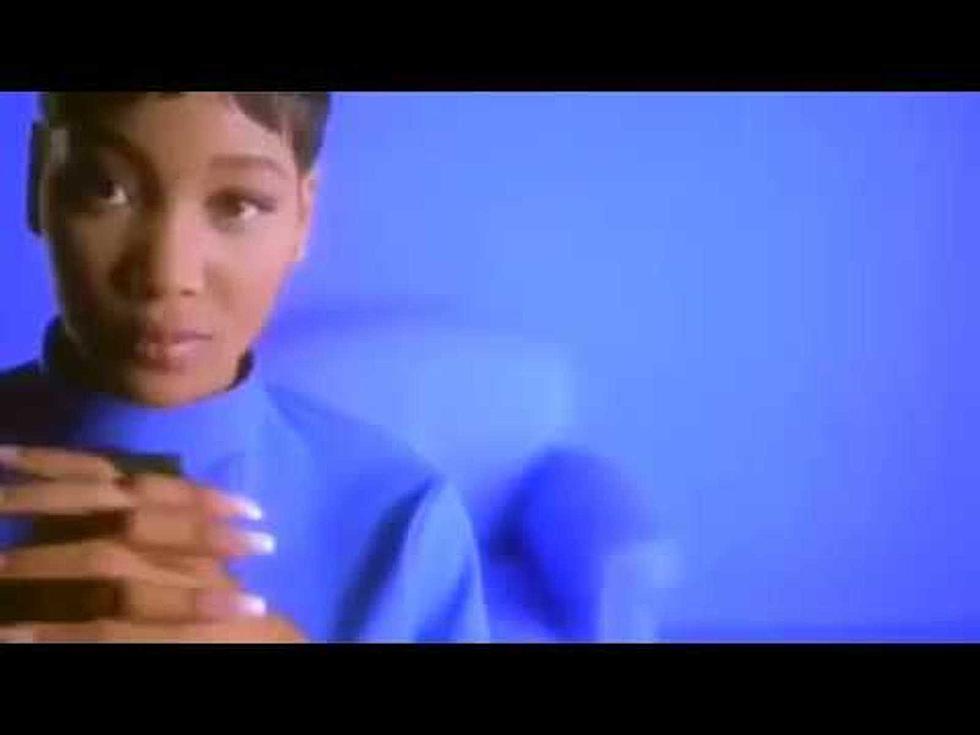 Monica – 'Like This and Like That': Throwback Video of the Day
YouTube
Monica may have only been 15 years old at the time, but she arrived onto the music scene as a grown woman. "Like This and Like That," the third single off her debut Miss Thang album served as a sleek follow up to "Just One of Dem Days," and "Before You Walk Out My Life." This time around, she plays it cool and tries to remain collected, while trying to juggle a life of fame, and the familiar, grounded life she craved from the guy in her life.
The accompanying music video for "Like This," directed by Keith Ward (who also directed the visuals for Brandy's "I Wanna Be Down," and TLC's "Baby, Baby, Baby"), was an indirect ode to the supermodel era, or, more appropriately, the glamorous life. In the video, it was as though Monica was battling two worlds. On the one hand, she's the high-flying artist on fancy sets and photo shoots, adorned in lavish outfits, on the other, she's completely dressed-down, going home to a regular life—explaining to her boyfriend that she's a vulnerable young lady who deserves the sanctuary of a secure relationship. As they say, it's lonely at the top.
"Like This" is an upbeat tune in comparison to her debut single, but bubblegum pop Monica was not. While her counterparts—specifically Brand and the late Aaliyah—sang about fluffy crushes and a night on the town with friends, Monica was letting her boy know that she wanted a commitment, or else he needed to step. A bold move for someone her age—especially since her teen (and adult) peers sang about candy rain and fantasies (Mariah Carey's Daydream released later that year). But adult content aside, the track resonated with women (and fellas) around the world, landing the No. 1 spot on the Billboard Hot R&B/Hip-Hop Songs and peaked at No. 7 on the Billboard 100.
The song sampled Spoonie G's "Love Rap," and "Spoonin' Rap," blended with the track's signature piano riff making the beat current. Added to the appeal was a Slick Rick-inspired rap verse by Illegal's Mr. Malik "You're the chocolate as you jock it with that sex appeal," he muses. But Monica's not fazed by any of it. You may have everything, but if you don't have that one person you can go home to, none of the glitz and glamour matters.
"Like This and Like That" was a moment in time that transcends any era, making it a classic.
Watch Monica's "Like This and Like That"
Remembering the OTHER Female R&B Voices of the '90s