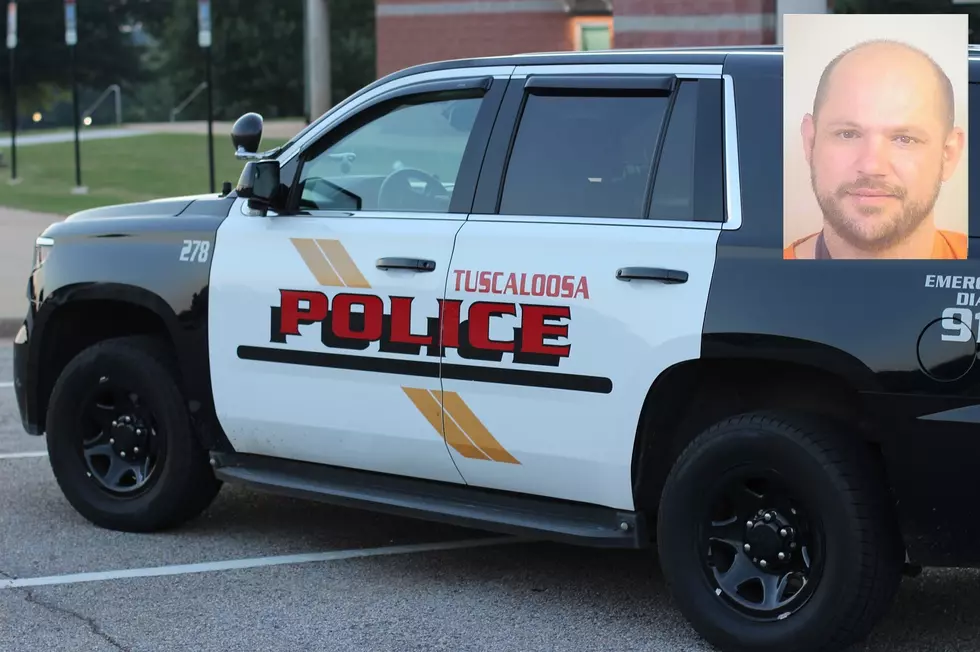 No Injuries After Robbery Suspect Shoots at Tuscaloosa Police
(Noah Lueker | Violent Crimes Unit)
Officers with the Tuscaloosa Police Department were fired upon during an investigation early Christmas morning, but no one was hurt during the incident.
Captain Jack Kennedy, the commander of the Tuscaloosa Violent Crimes Unit, said officers were called to Riverpoint Apartments on Jack Warner Parkway around 11:30 Thursday night, where a woman said she had been robbed at gunpoint by a man who then stole her car and drove away.
Tuscaloosa Police Officers began searching the city for the woman's stolen vehicle, and just after 3 o'clock Christmas morning, they were called to the Evolve apartment complex on 6th Avenue Northeast, where residents reported a man acting suspiciously.
Kennedy said officers responded and the man fled on foot and fired a shot from a handgun at the pursuing police, but no one was hurt.
TPD officers were able to capture and arrest the man, who has been identified as 36-year-old Danny William Hayes.
Kennedy said Hayes, a convicted felon, was charged with attempted murder, first-degree robbery, illegal possession of a firearm and attempting to elude police.
Kennedy called Hayes' criminal history "extensive," and said he was out on bond on multiple felony cases, and as such is now being held in the Tuscaloosa County Jail without bond.
Enter your number to get our free mobile app
Top Stories From The Tuscaloosa Thread (12/14 - 12/18)