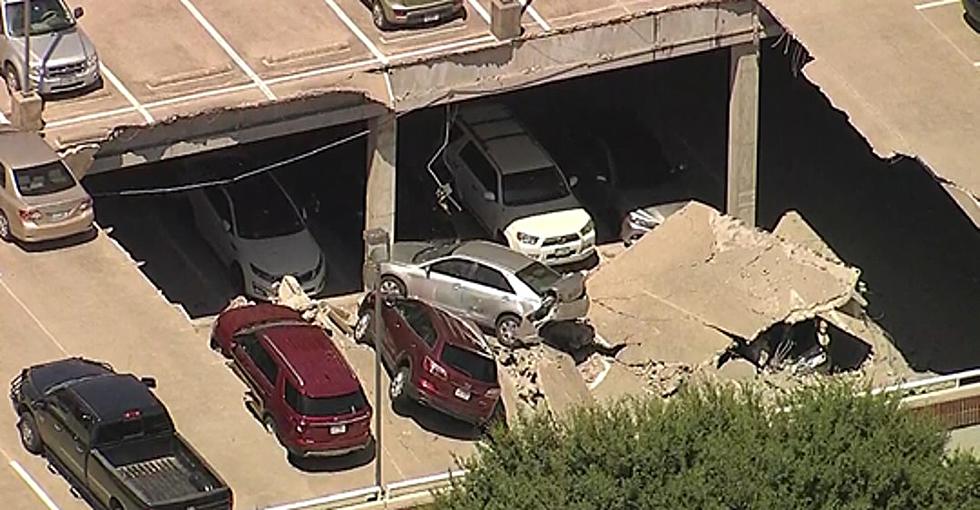 Tuscaloosa County EMA Warns Against Parking Decks As Shelters
Tuscaloosa County EMA
As storms approach West Alabama, the Tuscaloosa County EMA sent out a warning regarding storm shelters in the area.
The Tuscaloosa County EMA posted a message on their Facebook page saying, "If you are in need of a storm shelter DO NOT go to DCH's parking deck! Parking decks offer ZERO safety from a tornado's violent winds."
The post featured what the Tuscaloosa County EMA called a random photo and not a photo of the DCH parking deck.
In a separate post, the Tuscaloosa County EMA stated that they recommended all public storm shelters open. On their website, they posted a list of open storm shelters in the area. They also posted other open shelters in the area that weren't listed on their website.
Paul W. Bryant High School, 6315 Mary Harmon Bryant Dr. Tuscaloosa AL 35405
Skyland Elementary, 408 E. Skyland Blvd Tuscaloosa AL35405
University Place Elementary, 2001 1st Ave Tuscaloosa AL 35401
Tuscaloosa Magnet School, 315 E. McFarland Blvd Tuscaloosa AL 35404 (The shelter is located on the north side of the school.)
Alberta School of Performing Arts, 2700 E. University Blvd Tuscaloosa AL 35404
Northridge High School, 2901 Northridge Rd Tuscaloosa AL 35406 (To access the shelter, drive all the way around the back of the school to the cul-de-sac. The entrance is on the right.)
If a tornado warning is issued in our area, Townsquare Media Tuscaloosa Operation Storm Watch will provide you with live and local team coverage, including wall-to-wall weather with James Spann.
Ways to Receive Severe Weather Information
Severe Weather Terminology You Should Know
Top Stories from the Tuscaloosa Thread (3/7 - 3/13)
16 of the Top Stories published by the Tuscaloosa Thread during the week of March 7th, 2022.