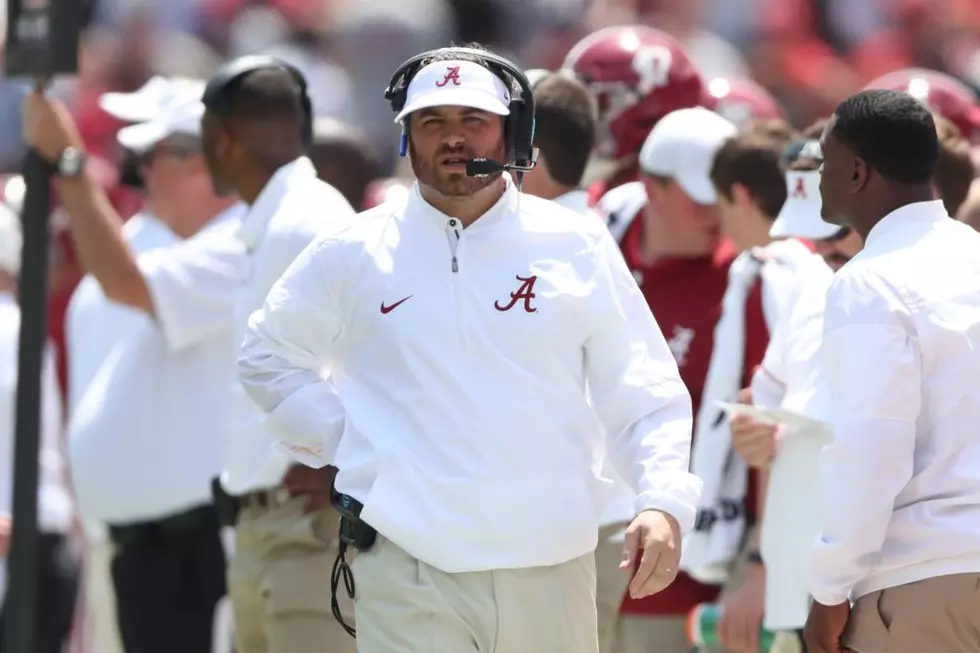 Pete Golding Has One Simple Pitch to Recruits
Photo Courtesy of Theathletic.com
Crimson Tide defensive coordinator Pete Golding spoke with the media this Sunday for the first time since his appearance at the 2022 College Football Playoff and had very high praise for this year's defensive unit.
The coach covered several topics focused on the upcoming season, but also fielded questions pertaining to some of his other responsibilities for the team, namely recruiting.
Golding was asked to reveal the pitch that he uses to land so many top-tier prospects, and the coach responded simply, with a slight laugh, saying, "Hey, I work for the greatest coach of all-time at the University of Alabama. What the hell is wrong with you?"
Elaborating further, Golding said, "Obviously, recruiting has changed a little bit over the years (...) When I was in Division II and I-AA, it was about 'Hey, who has the best relationship? Who is willing to outwork everybody else? Who is the guy that's going to help them make a decision, and why can we do it better than anybody else.' It's still like that for some guys. But for most, let's be honest, it's not. At that point, all they want to know is, 'What's in it for me?'"
"You get to learn under the leadership of the best coach to ever do it, here is the strength and conditioning aspect of how we can make you better. I think the University of Alabama, and more importantly Nick Saban, allows young people to do that better here than anywhere else. I think if you've got a good product in anything you do, that's easier to sell," Golding said.
In the 2022 recruiting cycle, the Crimson Tide landed 25 prospects and Golding was the primary or secondary recruiter on seven of them. As of now in the '23 class, The Tide sits atop the rankings and Golding has been the primary coach for three of the 18 commitments.
Since his arrival in 2018, Alabama's defense has consistently finished near the top in both yards and points per game, but this season could be the best one yet. The Tide features its most experienced and talented defense in years and looks to be an extremely stout unit.
Iconic Photos From Alabama's 18 National Championships
Claimed or recognized, no FBS football program has more national championships than the Tide. Look back on all 18 titles in Alabama history with these photos.
Highest Rated Recruits of the Saban Era By Year
Check out Alabama's highest-rated recruit from each Crimson Tide recruiting class during the Nick Saban era.