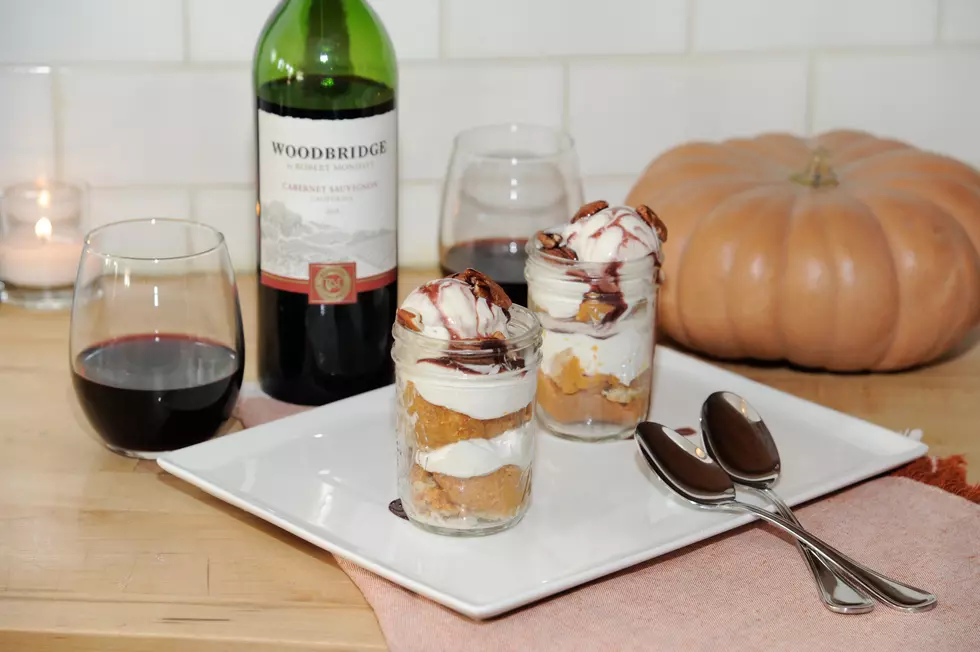 Prepare for Thanksgiving with National Parfait Day!
Getty
Are you that person the family doesn't want to cook anything for the holiday gathering?  Are you tired of bringing the cups, plates, napkins, and flatware?  Want to make a more meaningful contribution with no risk of being a disaster?
Just in time for Thanksgiving, today is National Parfait Day!
What exactly is a parfait?
Well, Merriam-Webster defines it as 1) a flavored custard containing whipped cream and syrup frozen without stirring, and 2) a cold dessert made of layers of fruit, syrup, ice cream, and whipped cream.
The easiest dessert ever, next to scooping ice cream from a container.
However, it's not just a dessert.  Some restaurants have added them to their menus as additions to breakfasts, sides, or small snacks.  They usually consist of yogurt, fruit, and a topping like granola.
So, if you'd like to bring something to the gathering that looks like you put in a bit of effort and you want to make a statement that says you belong at the adult table, bring a dozen or so parfaits!
Need a bit of guidance? Great!
1- Use a pack of clear cups.  They always make a nice presentation.
2- Create a layer of yogurt in the amount you deem fit.
3- On top of that layer, add your fruit. Unless a person has allergies, strawberries and blueberries are always suitable, but feel free to add your favorites (i.e. kiwi, mandarin oranges, etc.), just make sure they aren't fruits that will brown once cut.
4- Add another layer of yogurt, or simply top with whipped cream and sprinkle a dessert topping like sprinkles, cookie crumbs, or granola.
Now, if you're feeling a little frisky, here's another suggestion:
2- Crumble store bought cake into the bottom.
3- Add a layer of ice cream freeze it.
4- Once solid, add a layer of fruit and nuts.
5- Top with whipped cream, a fruity syrup (think strawberry) and more cake crumbs
Who becomes the after dinner favorite parent, aunt, or uncle? YOU, of course!
Enter your number to get our free mobile app
My Comfort Foods