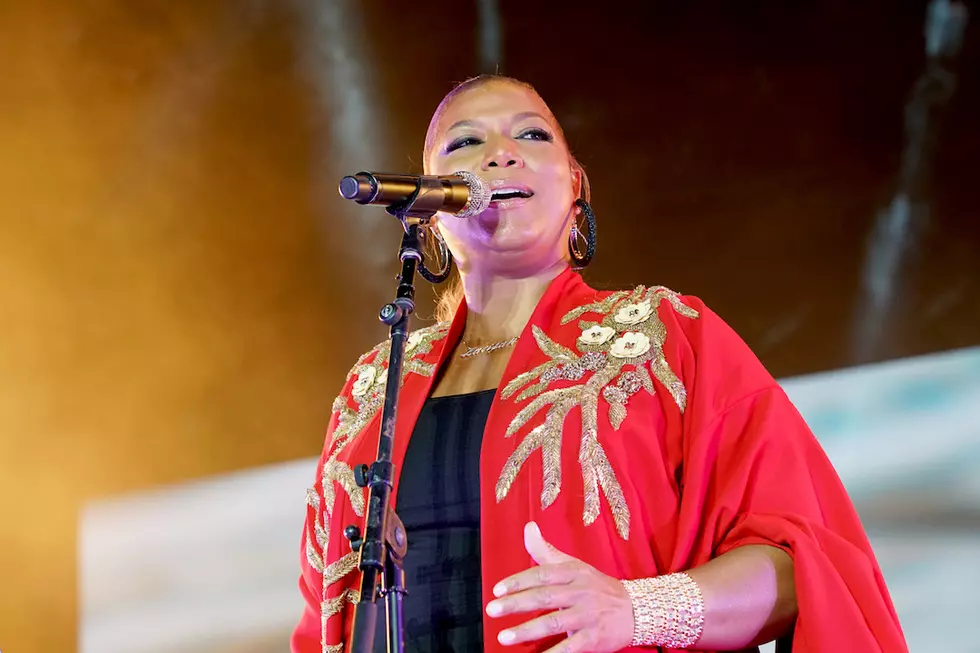 Queen Latifah Performs With Missy Elliott, Brandy and More at Essence Fest 2018 [VIDEO]
Bennett Raglin, Getty Images
Queen Latifah held court at the 2018 Essence Festival at the Mercedes-Benz Superdome in New Orleans on Saturday (July 7). Dressed in a red robe trimmed in gold, Latifah put on an electrifying concert featuring iconic ladies of hip-hop.
According to the New Orleans Advocate, Latifah's brought out several guests to help her take the crowd back to the '90s. Her first surprise guest was Brandy who performed her 1994 single "I Wanna Be Down," which was followed by rappers MC Lyte and Yo-Yo for a rendition of the "I Wanna Be Down" remix version.
Other surprise guests include Salt-N-Pepa who performed a set of a few classic hits including "Whatta Man" and "Push It." Latifah also brought out Monie Love for a rendition of "Ladies First."
The big highlight of the night was Missy Elliott's performance. Although it was only an 8-minute set, Missy was able to cram a bunch of her notable jams for her performance. Dressed in a Gucci hoodie, the Virginia rhymer performed "Get Ur Freak On," "Work It," "Pass That Dutch" and "Lose Control" in quick bites.
But Latifah wasn't done just yet. The rapper-singer brought out the Queen of Hip-Hop Soul Mary J. Blige for a medley of her hits including "My Everything" and "No More Drama."
Finally, Latifah closed out her show with her Grammy-winning girl-power anthem "U.N.I.T.Y.," as she invited all of the women who perform onstage to join her in a show of unity.
Watch Queen Latifah, Missy Elliott, Brandy and More Perform at Essence Fest 2018
Twenty '90s Rap Albums That Are Unapologetically Black