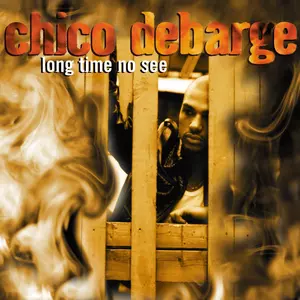 Singer Chico Debarge Arrested Again On Drug Charges
Kedar Entertainment/Universal
Once again another member of The talented Debarge Family is in trouble with the law and its another sad reminder of the struggles of addiction.
According to TMZ, Chico Debarge, who back in the 90s spent time in prison on drug trafficking charges before enjoying musical success of his own with the release of his 1997 album "Long Time No See", was arrested on Jan. 13 in Burbank California and charged with drug possession, DUI, and false impersonation.
The story goes that police spotted Chico and a pair of female passengers riding with no lights on at night and no license plate on his vehicle. When stopped, Chico didn't have any ID on him and he allegedly identified himself to police as his older brother James Debarge. James is well known for being a member of the family group Debarge and was secretly married to Janet Jackson for about a year.
Police would later find methamphetamine and heroin on him and after booking him, they found out he wasn't James and they slapped him with the "false impersonation" charge. He spent 10 days in jail before bonding out last Friday (Jan. 22).
This isn't the first time Chico has had run-ins with the law due to his substance abuse issues. He was arrested in 2007 and 2019 for drug possession, but the problems in his life didn't stop. His oldest son Dontae was murdered in early 2020 and when you factor in the rough upbringing that him and his entire family suffered while becoming one of the biggest groups in the world, one can only wish that Chico gets the help he needs.
LOOK: 50 Black actors who made entertainment history