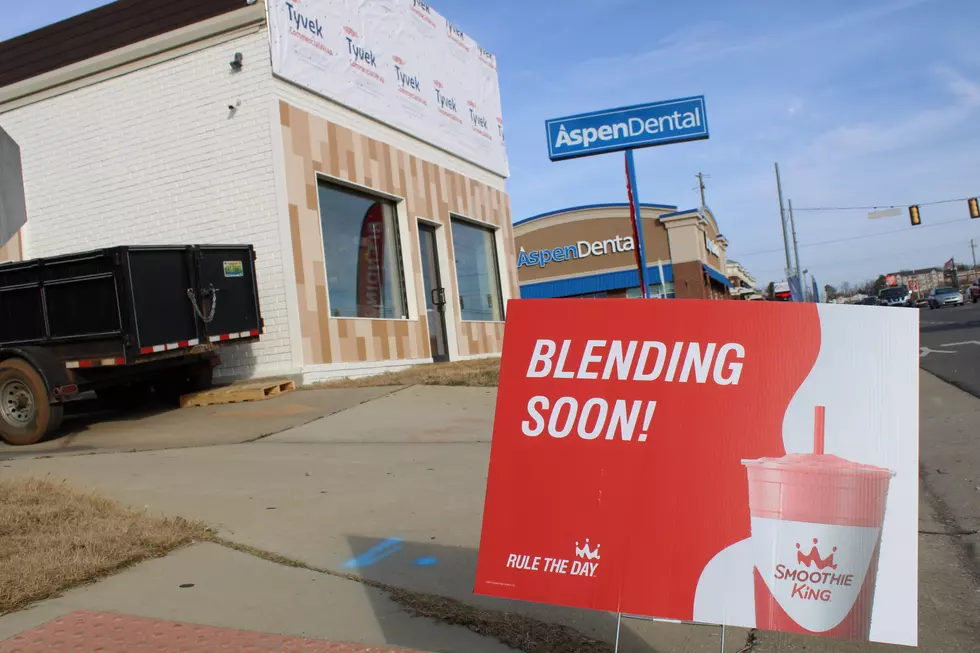 Smoothie King Returns to 15th Street 10 Years After Tornado
(James Benedetto)
Enter your number to get our free mobile app
10 years after an EF-4 tornado destroyed Tuscaloosa's original Smoothie King, the quick-service restaurant is coming back to 15th Street.
Renovations are underway at the building that used to house Dippin' Dots, less than two miles away from the spot where Smoothie King stood until that fateful day in April 2011. When the new shop opens sometime next month, it will be the fourth Smoothie King in Tuscaloosa.
Blair Fowler, who owns and operates all four, said the return to that corridor has been a franchise goal for nearly a decade.
"This has long been in the works, for Smoothie King to get a location back at that intersection," Fowler said. "...The previous franchisees who had it from 2011 to 2018, when we took over, they made several attempts to try and get it done and were unable to do so."
Fowler said that the old Dippin' Dots location was "more or less perfect" for another Smoothie King location.
The new brick and mortar will offer patrons the same healthy food and blended smoothies as the other three stores, but this will be the second Tuscaloosa location that to feature a drive-thru window. With construction already underway on the building, Fowler said that he hopes to open by Feb. 8.
"One of the bigger trends that we see in the world is people just becoming increasingly health conscious," Fowler said when asked about the motivation to open another location. "We feel that Smoothie King became kind of at the forefront of that. In the [quick service restaurant] space, there are very few healthy alternatives. Smoothie King is one of the few that falls into that category."
For more information about Smoothie King, check out their website or follow them on Facebook.
Top Stories From The Tuscaloosa Thread (1/11-1/15)