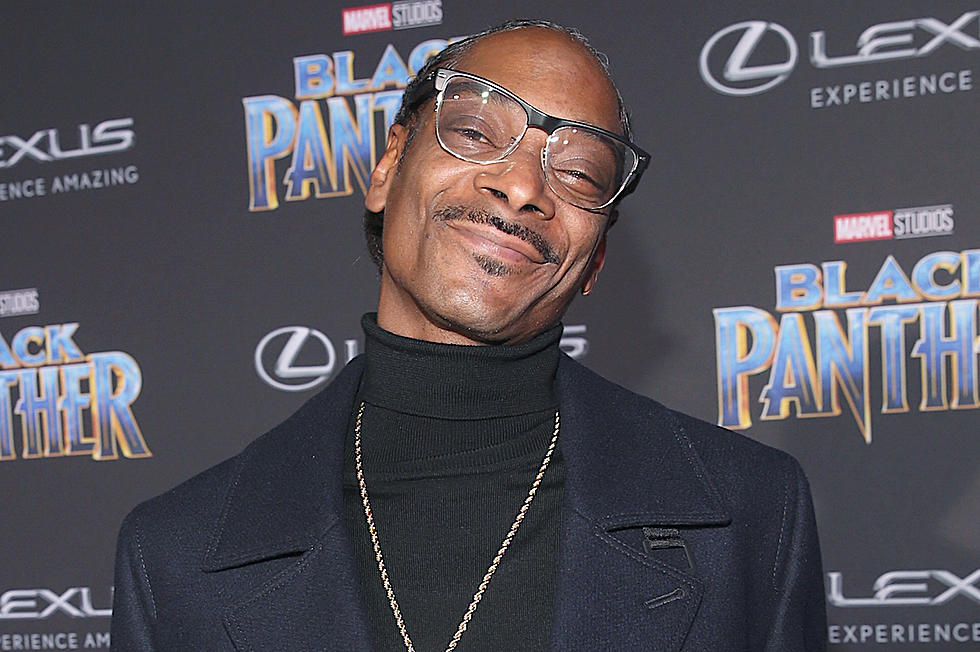 Snoop Dogg Addresses Christian Critics of His Gospel Album: 'Why You Judging Me?'
Jesse Grant, Getty Images
Snoop Dogg has the #1 gospel album in the country with his release, Bible of Love. The album features a slew of today's biggest names including gospel legends The Clark Sisters, Marvin Sapp, Fred Hammond, and Kim Burrell as well as Mali Music, K-Ci and even Patti Labelle.
This weekend, Snoop performed at TV ONe's Stellar Gospel Music Awards, where he was asked about the reception to his gospel album, and whether or not he's received any backlash as a secular rap artist dipping into gospel music. He says the fact that he's a Christian shouldn't come as a surprise to anyone's who's been following his decades-long music career.
"I would let people know that I was a born again Christian," he said. "it was just time to put my money where my mouth was and have it not be about money but about spirit. Give love to get love."
He also says that so far, he's received nothing but love from the gospel artist community.
"I don't pay no attention to the negativity because I have yet to get any," he said.
However, he specifically said that as far as any potential naysayers go, the church is supposed to be all about love, so he's not interested in entertaining any detractors.
"The devil is a lie," he said. "I thought church as supposed to welcome sinners. If you find someone trying to find they way back home the natural thing would be to accept him with open arms. We not gonna throw stones while you trying to get right and walking back into the church house."
Snoop went on to say that sort of judgmental mentality is what's wrong with Christianity today.
"That's what's running people away from church right now as we speak," he said. "We're trying to get people back in church with a different perspective of come as you are, show love. We show love, we give love. What about you? Have you checked your status? Are you going to heaven? Why are you judging me? How much have you done for the Lord?"
Watch the interview below.
The 25 Greatest Rap Albums of 1991