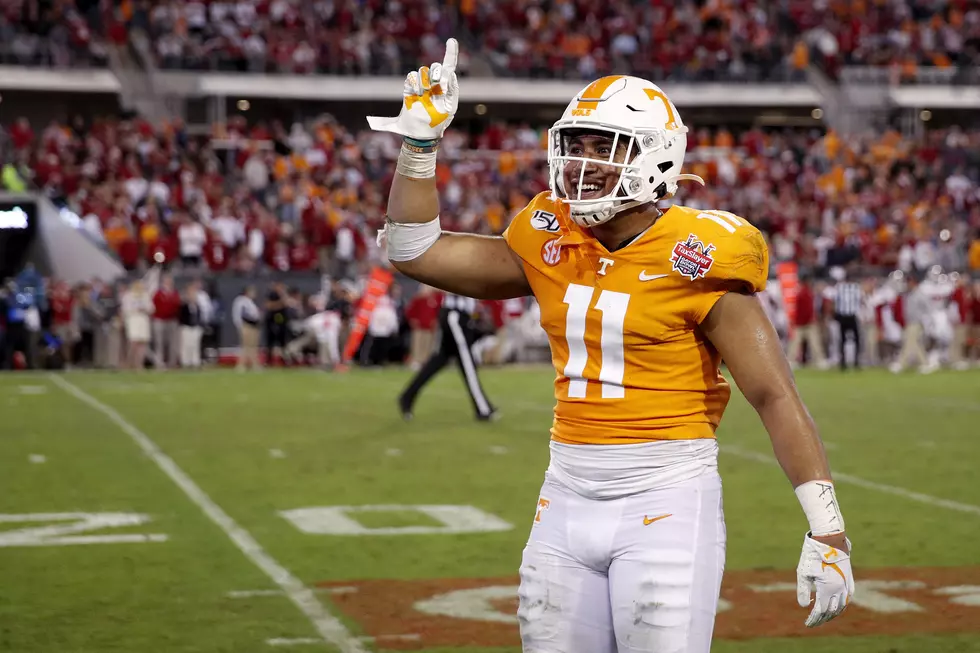 Southeastern Conference Votes To Allow Intraconference Transfers
Getty Images
Following the lead of the NCAA and several other conferences the Southeastern Conference Presidents and Chancellors have voted to allow immediate eligibility for intraconference transfers. This will allow athletes to use their one-time transfer to go from one SEC school to another and keep their eligibility.
Several football players have already transferred from one conference school to another this offseason in anticipation of this rule passing. For the Alabama Crimson Tide, Henry To'o To'o will be immediately eligible to play for Nick Saban's defense. Former LSU and current Georgia tight end Arik Gilbert and former Alabama and current Georgia corner Brandon Turnage are just a few of the athletes impacted by this decision.
"This is an important measure to further support student-athletes throughout the Southeastern Conference," said SEC Commissioner Greg Sankey. "While maintaining the expectation that coaches and others avoid improper recruiting, this change will ensure that student-athletes who enroll at an SEC member institution will enjoy the flexibility afforded to other student-athletes across the nation."
The change will be effective immediately and was made to fall in line with the NCAA one-time transfer policy that was passed in April 2021. The rule will apply to all sports.
Fall sports athletes must declare their intention to transfer by Feb. 1. Winter sports have a May 1 deadline to declare and spring sport athletes must decide by July 1 for the following year if the athlete is to successfully transfer within the conference.
10 Reasons to Shop at This Northport Popsicle Shop
Men's Basketball's Career Leaders in Made 3-Pointers