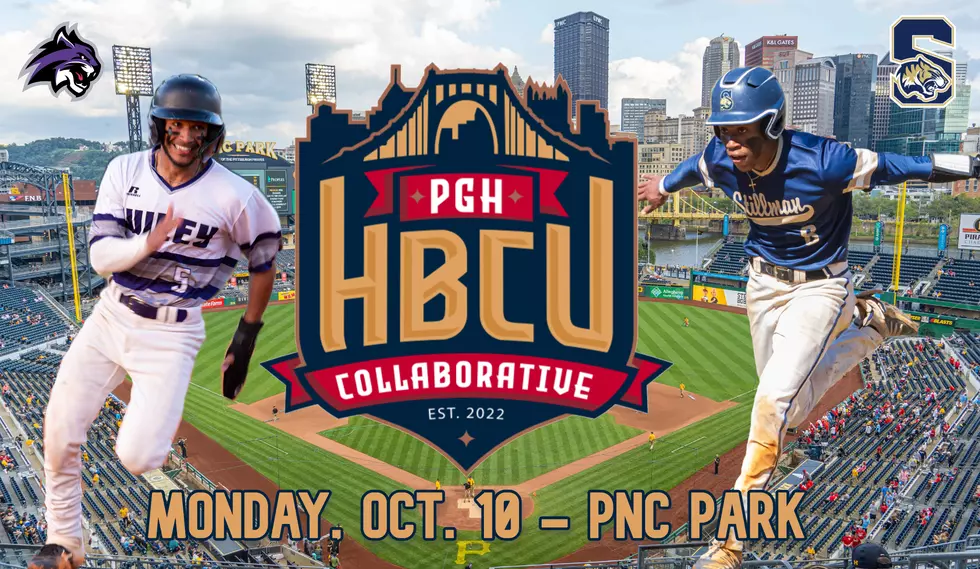 Stillman To Participate In HBCU Baseball Classic
Photo Courtesy Stillman College
The Stillman Tigers will take on the Wiley Wildcats in the inaugural Pittsburgh HBCU Baseball Classic on Monday, Oct. 10 at 5:30 p.m. CT.
The event will take place at the home of the Pittsburgh Pirates, PNC Park and will be hosted by the Pittsburgh HBCU Collaborative. Those looking to attend can do so free of charge.
"The PGH HBCU Collaborative is excited to bring and host Pittsburgh's first ever HBCU Baseball Classic and showcase what other major cities have enjoyed over the years: the HBCU family atmosphere and the talent of its student athletes," said Jeff Williams, vice president of the Pittsburgh HBCU Collaborative. "Pittsburgh's inaugural HBCU Baseball Classic is a testament to the rich culture, heritage, and history of our nation's HBCUs and Negro League baseball teams. Hosting such an event in the same community as America's second established HBCU, Avery College, demonstrates the PGH HBCU Collaborative's commitment to preserving our historical past and creating a bright and sustainable future for HBCU culture throughout greater Pittsburgh."
Both teams arrive in Pittsburgh on Sunday, Oct. 9 to participate in a youth clinic with the Josh Gibson Foundation. Gibson was a Negro-league baseball player in the 1930s and 40s. By some accounts he accumulated nearly 800 home runs during his career.
Stillman College President, Dr. Cynthia Warrick worked on the collaboration for nearly a year, discussing and planning the details with the Pittsburgh HBCU Collaborative.
"We are extremely excited for Stillman's baseball team to have the opportunity to play on a Major League Baseball field in this first Pittsburgh HBCU Baseball Classic," Warrick said. "This will be an experience they will never forget, and it provides Stillman national exposure for baseball. The Pittsburgh Pirates were the first major league baseball team to play an all-black lineup in 1971. Making history 50 years later, it will be the first NAIA HBCUs to play in exhibition at PNC Park."
Stillman's head coach Terrance Whittle is entering his sixth season as head coach of the Tigers. He has a connection to the Pittsburgh as he was a scout for the Pirates in the 1990s.
Stillman alumnus, Bernard Stranton was drafted by the Pirates in 1982.
Stillman College Admissions will be in Pittsburgh that week to attend the 10th annual Steel City HBCU College & Transfer Fair, hosted by the Western Pennsylvania Council of HBCU Alumni on Oct. 12 at PNC Park.
The Tigers were 10-33 with a conference record of 2-22 in 2022.
Alabama Football's Annual Lake Day - 2022
Take a look at the fun Nick Saban and his players had on the annual Alabama Lake Day!
New Threads For Alabama's NFL Rookies
Check it out! The new NFL rookies out of Alabama already have their jerseys for 2022.