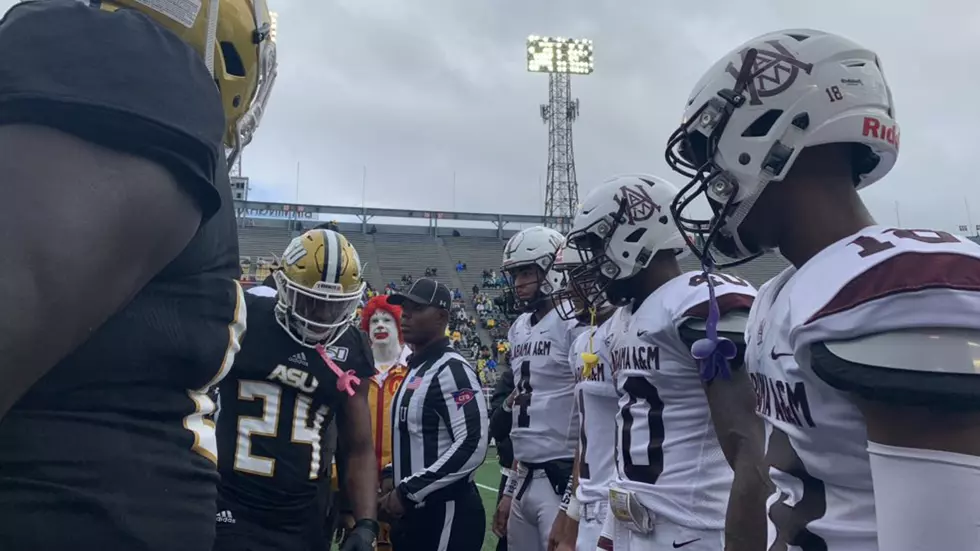 2021 Magic City Classic: Everything You Need to Know
Photo Courtesy of hbcugameday.com
2021 Magic City Classic: Everything You Need to Know
The 2021 79th Magic City Classic is this Saturday, April 17, 2021, at Legion Field in Birmingham. We are counting down to the kickoff between Alabama State University and Alabama A&M University. The two in-state rivals bring out the crowds and coined the "No. 1 HBCU Classic in the country."
Yes, a springtime classic seems a little different. However, what was normal about 2020? The Magic City Classic is typically held on the last Saturday in October. In 2020, the COVID-19 pandemic caused the game to be shifted to the Spring.
SAVE THE DATE – 80th Magic City Classic will be on Saturday, October 30, 2021
I love the spirit and festivities of the Classic. For many, it is the spirited rivalry between Alabama State University and Alabama A&M University. For some, it's the parade, tailgating, marching bands, cheerleaders, school spirit, pre-gamming, vendors, food, parties, and more.
For me, I like to call classic week and weekend my "classic behavior." As an HBCU Marching Band alum, it's the halftime show for me. I love seeing both bands in action; every Magic City Classic, the Marching Maroon and White, and the Mighty Marching Hornets always show out. I also love the parade too! The joy that the parade brings to the community and visitors is unexplainable. I remember all 14 years fondly of waking up early, being in parade position, and having a blast.
Here is what you need to know about the 2021 Magic City Classic from www.magiccityclassic.com
Game
79th Magic City Classic is this Saturday, April 17, 2021, at Legion Field in Birmingham at 6:30 pm. Gates will open at 4:30 pm. According to the City of Birmingham, "Everyone entering the stadium must wear a mask." Also, "these gates will be open for fans to access the stadium: 1, 2, 3, 5, 6, 7B, 7C, 8, 9, 10, 11, and 12."
Game Tickets
Click here for ticket information. Also, "All tickets will be mobile, and a smartphone is required."
Policy
Click here for the prohibited items and clear bag policy.
Parking
If you were planning on taking a shuttle as you did in the years past, you need to plan ahead. There will be no shuttles this year. The parking lots will open at 4:30 pm, and the fee is $20. According to the City of Birmingham, "Access points will be "6th Street West and Graymont Avenue (West of Legion Field) and Center Street and Graymont Avenue (East of Legion Field)."
Virtual Classic Kickoff
"There will be a FREE hour of entertainment hosted by Roy Wood Jr with DJ Traci Steele on Friday, April 16, at 7-8 pm."
Parade
"Due to COVID-19, there will be no parade for the April 17th game."
Tailgating
Due to COVID-19, there will be no Coors Light Tailgate Party for the April 17th game.
Half-Time Show
According to the City of Birmingham, "Due to SWAC's COVID-19 guidelines, the schools' marching bands will not perform in the stands or during halftime for the spring Magic City Classic."
Post-Game Concert
"Due to COVID-19, there will be no post-game concert on April 17th."
(Source) Click here for more information from the official Magic City Classic. Click here for the City of Birmingham's Magic City Classic information.
LOOK: 50 Black actors who made entertainment history
LOOK: 28 Modern Black History Makers & Moments
LOOK: A history of Black representation in movies