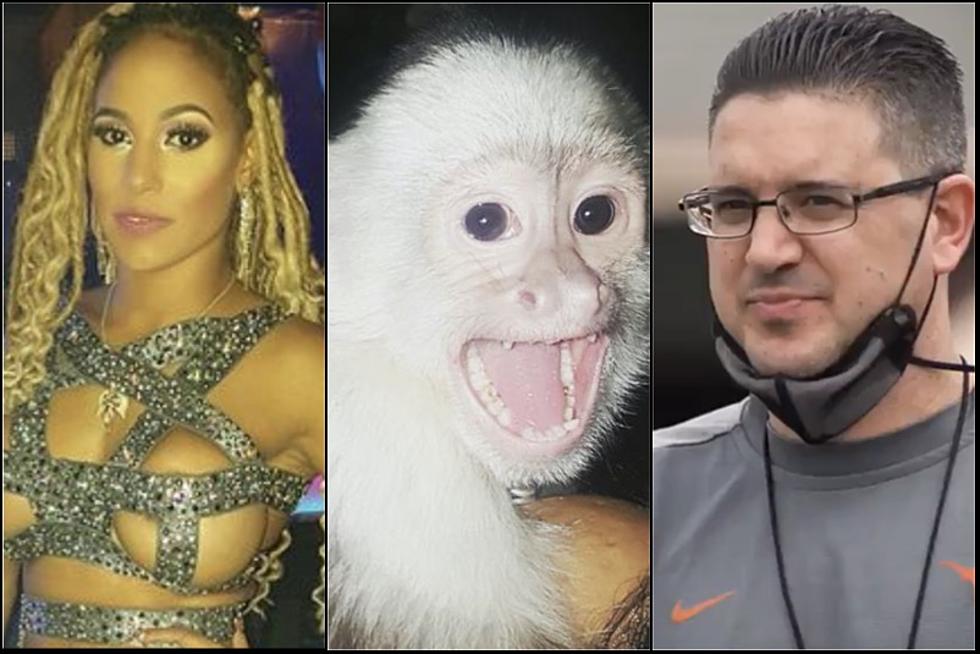 Texas Football: Just Monkey-ing Around
Photo Courtesy of @BSO on Twitter
The news cycle is a fickle mistress, you never know when a story will just sprout legs and take on a life of its on. On Monday night a story did just that, jumping into the Twittersphere and turning the college football world on its head.
All the Alabama fans remember Jeff Banks, the slick-haired, smooth talking special teams coordinator worked for Nick Saban for three seasons while dominating the recruiting trail.
Banks left Alabama, along with Steve Sarkisian and others in the 2020 offseason to try to revive the Texas Longhorns program for the upteenth time since Mack Brown was fired.
Thus far the Longhorns aren't any closer to being back after amassing a 4-4 record with just four more games left but the wildest part of the Texas season may have come on Monday night with a simple tweet.
Yes, you read that correctly. A pet monkey allegedly attacked an injured a Trick-or-Treater on Halloween while on the Banks property. That's just where the story begins.
First things first, the monkey did not belong to Banks, it allegedly belongs to his girlfriend.
His girlfriend, Danielle Thomas apparently has notoriety of her own - an exotic dancer, with the stage name "Pole Assassin" came out in defense of her pet monkey. Thomas and the monkey apparently have performed on stage before, the pair even made an appearance on "The Jerry Springer Show".
Thomas stated that the child went off the beaten path and into a restricted area of the property where the monkey was kept. She videoed for the public on Twitter the enclosure that the monkey stays in and claimed the child should have known better than to go into that area of the property.
Will Banks and his girlfriend face consequences for this wild incident?
Reportedly the matter will be settled civilly as there are no criminal elements at play at the moment.
Don't let this wild story distract you that the Texas Longhorns are on a three-game losing streak and managed to run this fake punt on Saturday.
Nehemiah's Coffee House Tuscaloosa, Alabama
The Definitive Ranking of Chicken Finger Baskets in Tuscaloosa, AL
Y'all ready for a deep-fried hot take? CLUCK YEAH! Meg Summers is ranking the best chicken finger baskets in the Druid City.
The 2021 Alabama Football Schedule in Photos
2021 Alabama Crimson Tide Recruiting Class Signees