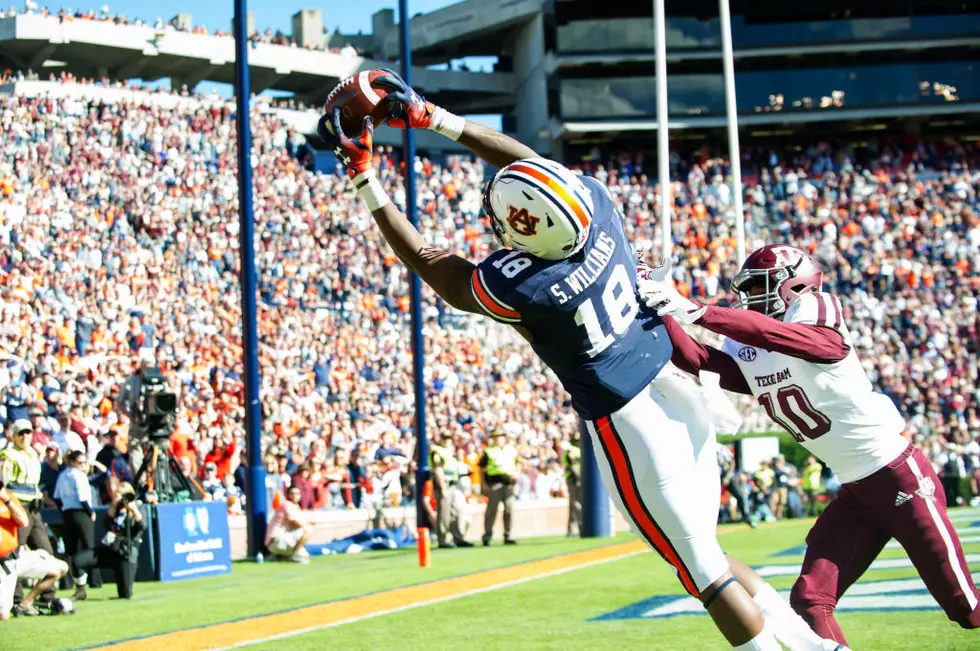 The Denver Broncos Release Bryant High School Alum
Getty Images
The NFL preseason has come to a close and now all eyes look to NFL Week 1. A hurdle in between the preseason and the beginning of the regular season is roster cuts. All NFL teams must cut its roster down to 53 players by 3 p.m. CT on Tuesday.
The Denver Broncos are surprisingly waiving sixth-round draft pick, Seth Williams at the deadline. Williams a Tuscaloosa County-native and Paul Bryant High School Alum will now head to waivers.
The other 31 NFL teams will now have a chance to claim him off waivers, should he go unclaimed he will become a free agent with an opportunity to return to the Denver Broncos as a member of the practice squad.
Williams hauled in two receptions during the 2021 preseason but was unable to stand out in a crowded receiving room in Denver. The Broncos have invested heavily in the receiver position over the last several years. Denver boasts first round pick Jerry Jeudy and two second round picks in Courtland Sutton and KJ Hamler making opportunities sparse.
Williams was the No. 219 selection in the 2021 NFL Draft after leaving Auburn after just his third season on The Plains. Williams tallied 132 receptions for 2,124 yards and 17 touchdowns in his three seasons with the Tigers.
He was on the SEC All Freshman team in 2018 and earned SEC Offensive Player of the week for his performance against Ole Miss in 2020 pulling in eight receptions for 150 yards and a touchdown.
Alabama Crimson Tide All-Time Rushing Leaders
The 2021 Alabama Football Schedule in Photos
Tuscaloosa's High School Football Programs
Here are some of the high school football programs located in or around the Druid City!
The 2021 Alabama Football Schedule in Photos
Photos: Alabama Steak and Beans Dinner and Rings Ceremony
The Alabama Crimson Tide received its rings for the 2020 season and the team ate the Steak and Beans Dinner. The White team celebrated its 13-10 victory over the Crimson team by having steak to the Crimson's beans.