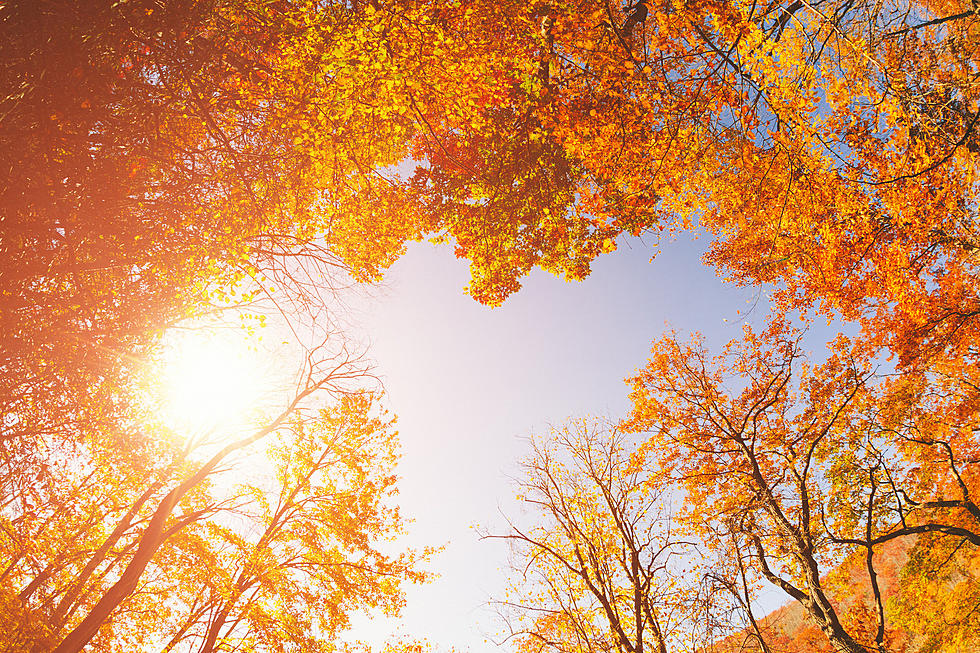 When is it Finally Going to Look Like Fall in Tuscaloosa, Alabama?
MoreISO
Welcome to the last three months of 2021. Seriously, I can't believe it. Soon, we will be planning for 2022. Some call these last months the most beautiful time of the year. The beauty of the changing of the seasons is an incredible time in Alabama.
One of the wonders of the Fall season is the changing of foliage. The hues that span the colors of orange, red, caramel, browns, and yellows always set a picturesque background. The science behind the Fall colors is that as the "Fall days begin to get shorter and shorter, the production of Chlorophyll slows to a halt, eventually giving way to the 'true color of the leaf," said the Smoky Mountains.
Here is a rough estimate on the 2021 Fall foliage predictions for Alabama according to the Smoky Mountains. The Fall color breakdown is divided into the following categories:
No Change

Minimal Change

Patchy

Partial

Near Peak

Peak

Past Peak
2021 Fall Foliage Predictions for Alabama
October 4th
If we cut the state in the middle, the lower half will notice no fall coloring changes. The top half of the state could see minimal changes. The North-East corner could have some patchy fall coloring.
October 11th
Southern Alabama will be under minimal color changes, while the rest of the state will be under patchy fall conditions. However, the North-East corner of Alabama will be under partial fall coloring.
October 18th
North East Alabama will be near the peak. At the same time, South Alabama will be at the patchy stage of fall colors. The remainder of the state will be at the partial stage.
October 25th
South Alabama and portions of West Alabama will be partial, while portions of Central and North Alabama will be near peak. However, the North East Corner of Alabama will be at its peak.
November 1st
North East Alabama will be past its peak. North West and Central Alabama will be at peak while Southern Alabama will be near peak.
November 8th
North and Central Alabama will be past the peak. South Alabama will be at the height of the season.
November 15th
The entire state of Alabama will be past peak
Based on this information, I believe the optimal time frame for fall colors in West Alabama will happen between October 25th and November 1st.
See the Must-Drive Roads in Every State
READ ON: See the States Where People Live the Longest
Read on to learn the average life expectancy in each state.
KEEP READING: See the richest person in every state
KEEP READING: Here are the best places to retire in America
LOOK: Here are the best small towns to live in across America
The 100 Best Places to Live in the Midwest
The 100 Best Places to Live on the East Coast