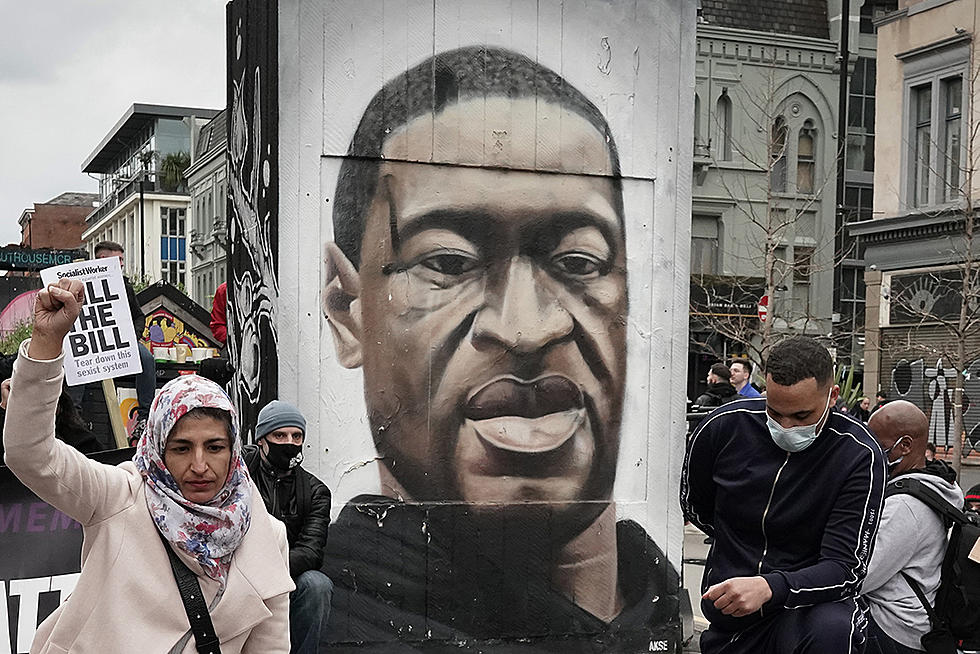 Tuscaloosa's Surprising Connection to George Floyd
Christopher Furlong, Getty Images
Tuscaloosa's Surprising Connection to George Floyd 
This week was the anniversary of the killing of George Floyd. Did you know Tuscaloosa has an unexpected connection to his family?
On May 25, 2020, George Floyd was killed by former Minneapolis Police Officer Derek Chauvin. Just over a month before the 1 year anniversary of George Floyd's death, another unnamed black man was killed by police just miles away from Minneapolis. His name is Daunte Wright.
Wright's aunt, Naisha is a Tuscaloosa resident who recently shared her feelings on the anniversary of George Floyd's death.
"It's just a shame that we've had to fight so many years," She said, " Hundreds and hundreds of years just to be accepted as people. It's a bittersweet moment."
Who would've thought that a relative of Daunte Wright lived in Tuscaloosa of all places? Naisha also revealed that George Floyd's Fiancé was her nephew's teacher in high school.
"I had all these connections to this family, living in Houston, living in the same neighborhoods."
Wright described her feelings after not only seeing the video of George Floyd's death but the killing of her nephew Daunte less than a year later.
"Anger frustration hurt, you probably feel every feeling that there is and not the good feelings"
Even though they're grieving, Wright and her family are continuing the fight for justice for her nephew Daunte Wright.
"We're going to get our justice." She said, "We're going to keep fighting."
To hear the entire interview with Naisha Wright, click "play" on the audio clip below:
LOOK: Protests have engulfed America since George Floyd's death
PHOTOS: Protests around the world in the wake of George Floyd's death
KEEP READING: See changes enacted since George Floyd's death