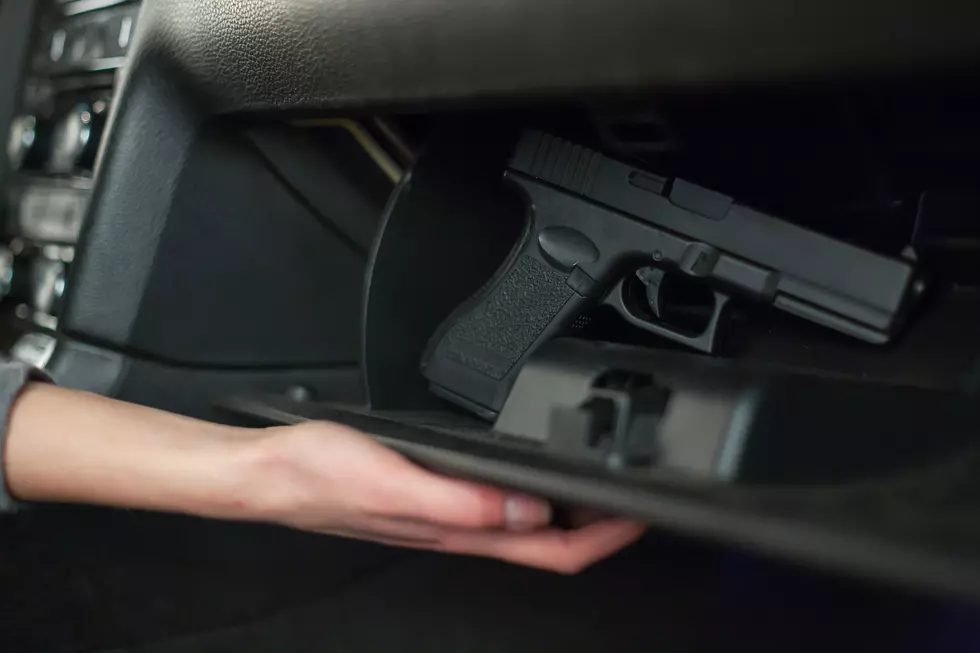 Two Florida Dads Shoot Each Other's Daughter in Road Rage Battle
(Getty Images)
They say cooler heads always prevail but in this situation, neither party came out on top.
This story may be the perfect lesson for those who commonly refuse to watch their temper while in traffic. You just never know when things could take a turn for the worst.
What is Road Rage
According to the Safe Motorists website, The National Highway Traffic Safety Administration defines road rage as when a driver "commits moving traffic offenses so as to endanger other persons or property; an assault with a motor vehicle or other dangerous weapon by the operator or passenger of one motor vehicle on the operator or passengers of another motor vehicle".
4 Common Causes of Road Rage
Can you recall the number of times you got upset behind the wheel?
If you ask my wife or a close friend, it's almost every time I sit in the driver's seat.
According to Top Driver, the four most common causes of road rage are heavy traffic, distracted driving, impatience, and anonymity.
Heavy traffic. Nobody enjoys sitting in traffic, but seriously impatient drivers get frustrated quicker; and smaller inconveniences may set this type of person off more easily.
Anonymity. To some, the road is much like the internet in the sense that you can interact with someone and probably never see them again. This attitude emboldens the driver, making them less apprehensive about honking, gesturing, or cutting off.
Texting/distracted driving. Observing a distracted driver as they swerve, inadvertently cut you off, or otherwise drive erratically can be a scary sight, which can result in anger directed toward the irresponsible driver. However, it is safer and more effective to avoid them or pull over and call the authorities than it is to confront them.
Impatience. Impatient drivers are more likely to drive erratically, as they believe their appointments are more important than everyone else's on the road around them.
Florida Road Rage Incident
According to People, two men were brake-checking each other and driving erratically on the road.
Nassau County Sheriff Bill Leeper said in a press conference William Hale was driving a black Dodge Ram when he pulled up alongside Frank Allison's gray Nissan Murano. Hale yelled at Allison to pull over.
Sheriff Leeper says that a passenger in Allison's Nissan made an obscene gesture at Hale. Someone in Hale's vehicle then threw a plastic water bottle into Allison's vehicle.
People says that according to Leeper, Allison grabbed his Sig Saur 45mm handgun and fired one shot at Hale's truck before speeding away, Leeper said. The bullet struck Hale's 5-year-old daughter in the leg. When Hale realized that his daughter had been shot, he allegedly pursued Allison's truck and fired several bullets from his Glock 43 9mm handgun. One of the bullets hit Allison's 14-year-old daughter in the back, collapsing her lung.
My God, what a sad and unnecessary situation.
People reported that both children were rushed to the hospital and are both expected to survive their injuries.
For more information on this story visit People by clicking here. 
13 Most Notorious Crimes in West Alabama
Murders, hostage situations, and a peanut butter jailbreak--take a look at some of the most shocking crimes in Tuscaloosa, Northport, and West Alabama.
Top Stories from the Tuscaloosa Thread (10/10 - 10/17)
13 of the Top Stories published by the Tuscaloosa Thread during the week of October 10th, 2022.
LOOK: Pictures From the Last 15 Years of Wins Over Tennessee
A series of photos from 13 of the last 15 wins in a row Alabama has had over Tennessee.