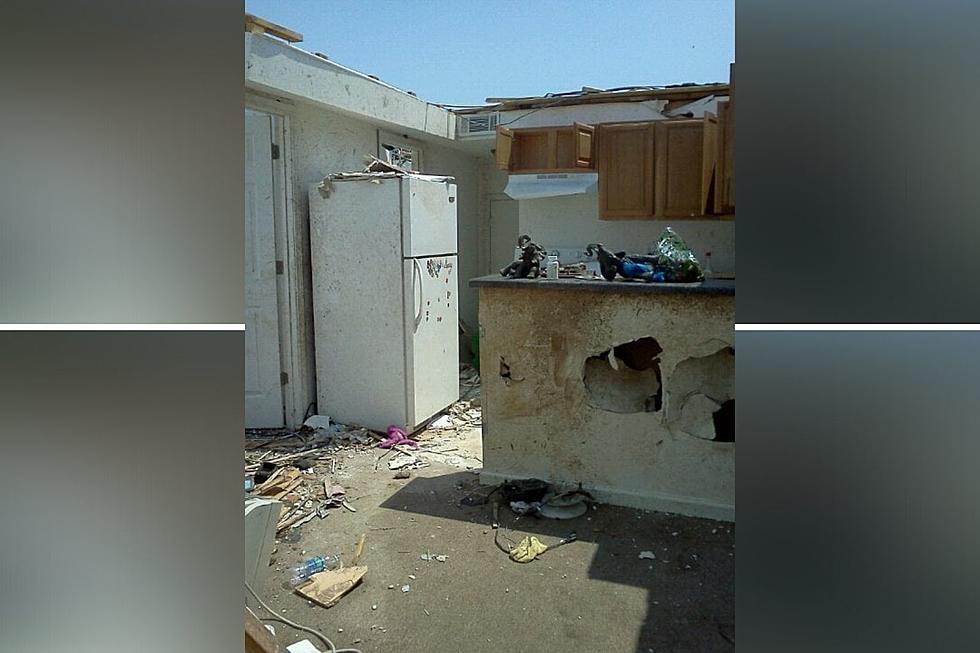 UA Alum Reflects on April 27th Alberta City Tornado Touchdown
Photo Credit: Mark McGriff
In 2011, Mark McGriff was a student at the University of Alabama. He also worked at 957 JAMZ in Birmingham, known fondly as "Shady." He was on my team, and he is an awesome talent. Currently, he is the morning host of WOOF in Dothan, Alabama. I'm so proud of him.
Mark loves all things roll tide and is a proud 2012 graduate of the University of Alabama. He lived in Alberta City while attending UA. He clearly remembers the events that unfolded during the April 27, 2011, tornado outbreak. I don't think any of us thought that we would live to see a generational tornado outbreak. Seriously, it is something that happens every 30-40 years.
He joined my afternoon show on 92.9 WTUG to reflect on his experience that took place ten years ago. Mark talked about seeing the Tuscaloosa Tornado as it approached his apartment complex in Alberta City. He lived on the second floor, but his neighbor told him and his roommate to cover in his apartment. Before the tornado hit, Mark was able to grab his cat and then saw the massive tornado. He remembers hearing the words from James Spann, "If you are in Tuscaloosa, Take! Cover! Now! – They did.
As the tornado grew much closer, the group of UA students took cover in the bathroom, and all they could do is to "hold on." Mark said it feels like being in a vacuum because you can feel it pulling on you, and it sounds like a freight train." The thoughts that ran through his mind is that he "would never see his family again."
Mark and his friends had to literally dig themselves out of the bathroom to discover the complete devastation. There was nothing left. Later on, Mark did find his bed comforter and some clothes. That's all. His cat was missing.
There was only one injury at his Alberta City apartment complex, a hearing impaired man who had a broken leg. They carried him out using a door as a stretcher.
He thanked the Sherriff's office because they gave him and his friends a ride to the University of Alabama's student center. Mark said the Freshman of 2011 offered up their beds, so those affected by the storms could have a place to sleep.
As we all know, cell reception was hit and miss during this time. I frantically called Mark numerous times because I had a feeling that tornado was close to his apartment. I was wrong; it was a direct hit.
When Mark finally answered the phone, he said, "Mary K, I'm alive." Those in the studio rejoiced along with me. We could rest easy knowing that each staff member of our team and their family was safe.
In a remarkable turn of events, his cat was underneath rubble for two days. He attributed it to "God's timing" because he was there when the EMS found her.
Mark said that he would never forget how the "people of Tuscaloosa, the authorities, and how everyone came together during this terrible day. It brought out the best in Tuscaloosa and the people around. We are Tuscaloosa Strong."
April 27th Alberta City Tornado Damage