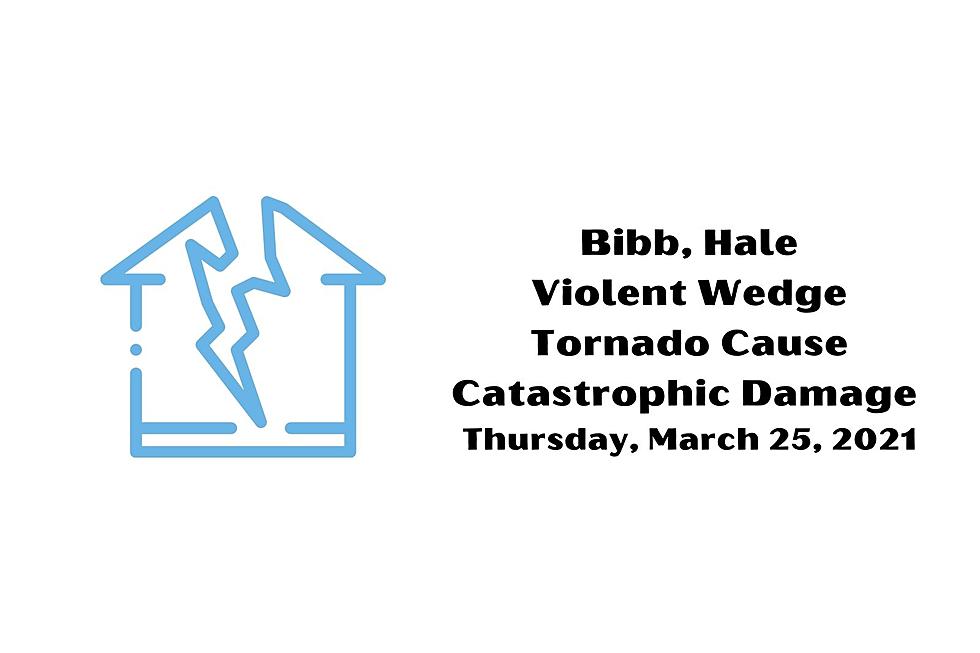 Violent Wedge Tornado Cause Catastrophic Damage in Bibb, Hale
Photo by Canva
A Violent Wedge Tornado has caused Catastrophic Damage in Bibb and Hale counties in Alabama. The National Weather Service in Birmingham noted that the tornado debris signature was one of the most intense they have ever seen. A storm spotter estimated an EF3 to EF4.
<em><strong>Townsquare Media Tuscaloosa's Operation Storm Watch is brought to you by <a href="https://stormshelter.com/">Safe-T Shelter</a>. Visit their website <a href="https://www.stormshelter.com">here </a>to see their selection of residential and commercial safe rooms and storm shelters. To contact a Safe-T Shelter representative, <a href="https://www.facebook.com/safetshelter">click here</a> to visit their Facebook page. </strong></em>
If a tornado warning is issued in our area, Townsquare Media Tuscaloosa Operation Storm Watch will provide you with live and local team coverage, including wall-to-wall weather with James Spann.
To view the latest weather updates and information, <a href="/latest/">click here.</a>
TIPS: Here's how you can prepare for power outages
KEEP READING: What to do after a tornado strikes
KEEP READING: Get answers to 51 of the most frequently asked weather questions...