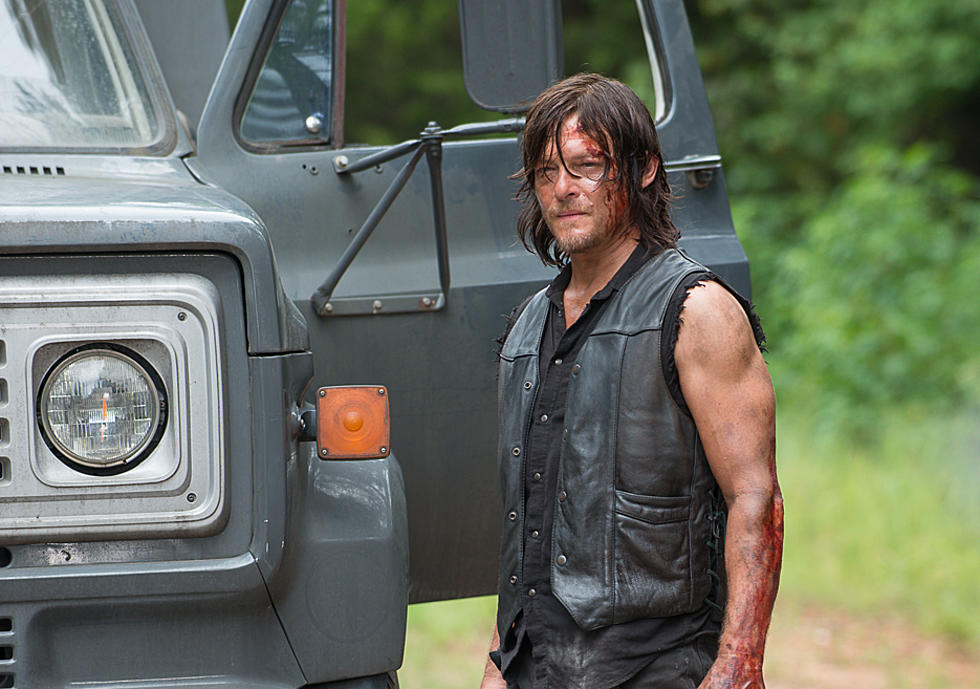 'Walking Dead' Stars Help Car Accident Victims Outside Atlanta
AMC
Accident victims in Peachtree City received help from a surprising source yesterday--stars from AMC's hit series The Walking Dead.
Fox 6 reports a witness, Mikail Turan, said he saw Norman Reedus and Steven Yeun pull up to the scene of a two-vehicle accident. The actors got off of their motorcycles and began to assist the victims.
Another witness stated that the pair remained on the scene until first respondents arrived.
Fox 6 also reports that, thankfully, there were no serious injuries in the accident.
Fans of The Walking Dead will recognize Norman Reedus and Steven Yeun as two of the most important members of the ensemble cast: Darryl and Glenn. After this season's cliffhanger finale, it's good to see the two actors still in ATL.