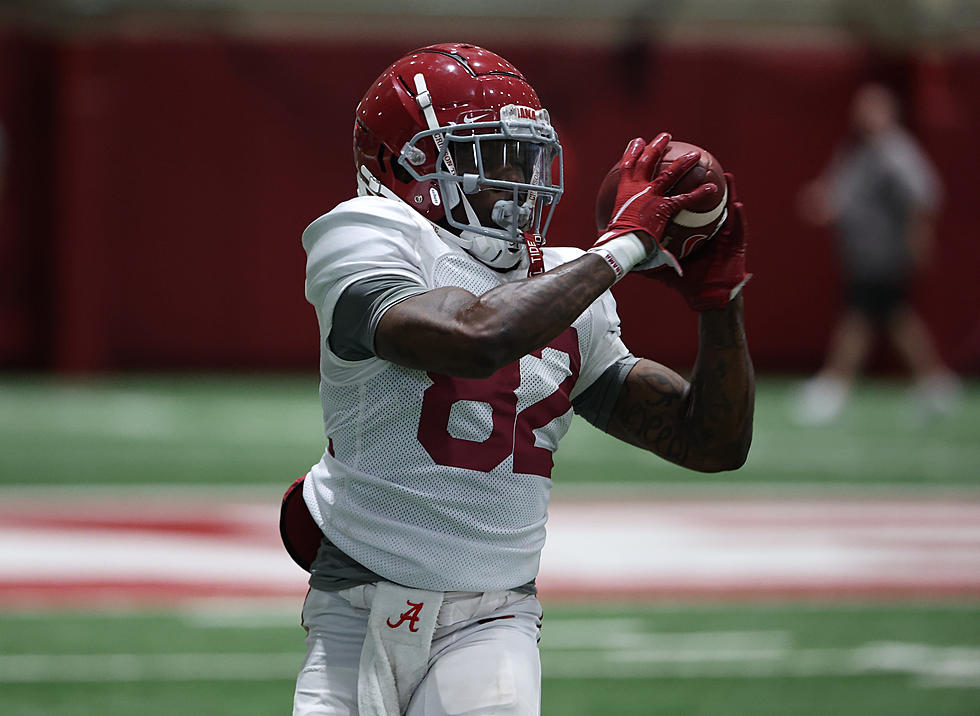 Watch: Aaron Anderson Makes a Big Play in Alabama's Saturday Scrimmage
Crimson Tide Photos / UA Athletics
The Alabama Crimson Tide was in action on Saturday for the first of three scrimmages during the spring season. Head coach Nick Saban reported being pleased with the effort from his players in their first real live effort since the 2021 National Championship Game.
The veteran coach was asked about the wide receivers effort on the day and he listed several top performers who are vying to replace the void left by departing Jameson Williams and John Metchie III.
Read: Saban Says Wide Receivers Show Lots of Promise
One of the players Saban pointed out was early-enrollee, freshman, Aaron Anderson.
"Little Aaron Anderson had a couple big plays. Did a nice job. Really good run after catch ability. Took a five-yard play and ran for 35, 40 yards with the first team defense" said Saban.
Check out the footage of one of his biggest plays of the day. Anderson receives rough a 5-yard hitch route from fellow early-enrollee Ty Simpson and breaks a tackle, he goes on to avoid several defenders before being brought down just outside the 5-yard line.
Video courtesy of Aaron Anderson on Instagram.
Anderson was considered the top prospect in the state of Louisiana and the No. 4 WR in the class of 2022 by the 247Sports Composite.
He chose Alabama over LSU, Georgia and several other offers. The 5-foot-9, 185 pound receiver was a successful track star in Louisiana and now brings his speed to the Crimson Tide.
Alabama is without sophomore receiver Ja'Corey Brooks during spring practice which creates multiple opportunities for the other receivers to prove themselves. Anderson, the New Orleans native looks to be doing just that.
Alabama's First Spring Scrimmage 2022
The Alabama Crimson Tide hit Bryant-Denny Stadium for the first scrimmage of the 2022 spring season.
Alabama's Seventh Spring Practice 2022
The Alabama Crimson Tide holds practice on Thursday at the Hank Crisp Indoor practice facility. The Tide is preparing for a Saturday scrimmage this weekend.
Alabama's Fourth Spring Practice 2022
The Alabama Crimson Tide hit the practice field for its Friday spring practice. It was the fourth practice for Alabama in the first full week of spring ball.