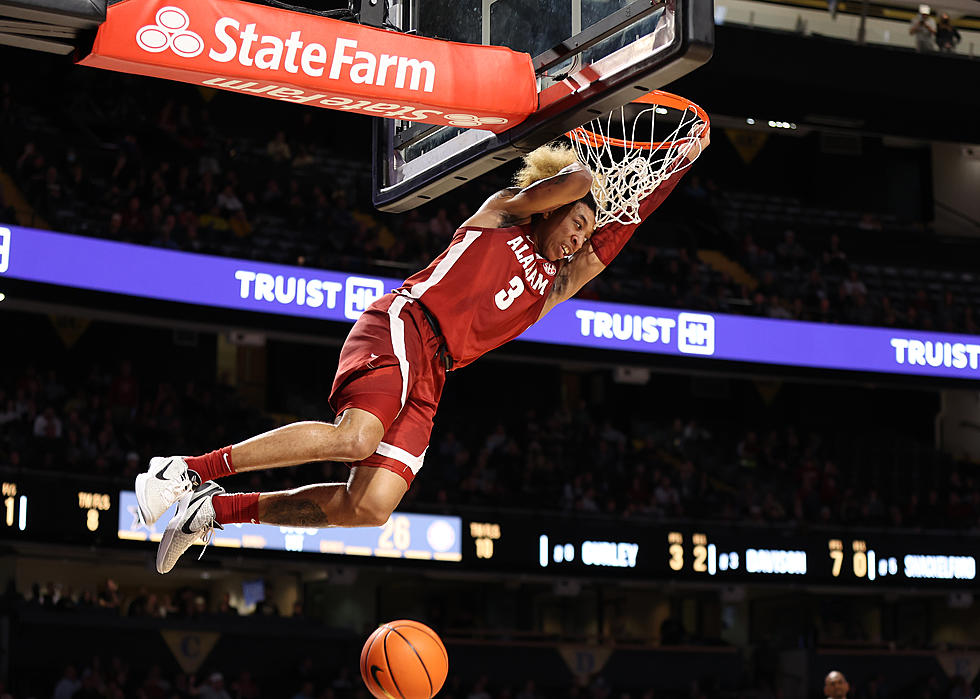 Alabama Avoids Scare Against Vanderbilt
Crimson Tide Photos / UA Athletics
The Alabama Crimson Tide beat Vanderbilt 74-72 and improved to 18-10 overall and 8-7 in conference play. Alabama got off to a slow start offensively as it was down as much as nine in the first half in large part due to turnovers and poor shooting from the three-point line, only shooting 3-15.
Jahvon Quinerly was quiet offensively. He only scored two points in the first half before exploding in the second half. He finished with 19 points while shooting 50% from the field in what was one of his most impressive games of the season.
Surprisingly, Quinerly was benched in the starting lineup in favor of freshman JD Davison.
"Coach wasn't pleased with the effort I was given to the team," Quinerly said after the game. "That was the main reason I came off the bench and I just tried to respond the best way I could."
With a rocky record in the SEC, Alabama's Tuesday night win over Vanderbilt stands to keep the Crimson Tide in a favorable light as the NCAA Tournament approaches. On the court, head coach Nate Oats is hoping this is the win that Alabama can begin to build a post-season run on.
"I was really pleased with our guys' effort," Oats said. "I think this was a character win."
JD Davison also had a productive night for the Crimson Tide as he recorded the first double-double of his career. He finished the game with 10 points, 10 rebounds and five assists. He also won the team's trademark hard hat award.
Alabama (18-10, (8-7) will be back at home on Saturday to play host to the South Carolina Gamecocks (16-10),(7-7) at Colemen Coliseum at 5 p.m.
Bama All Time Steals