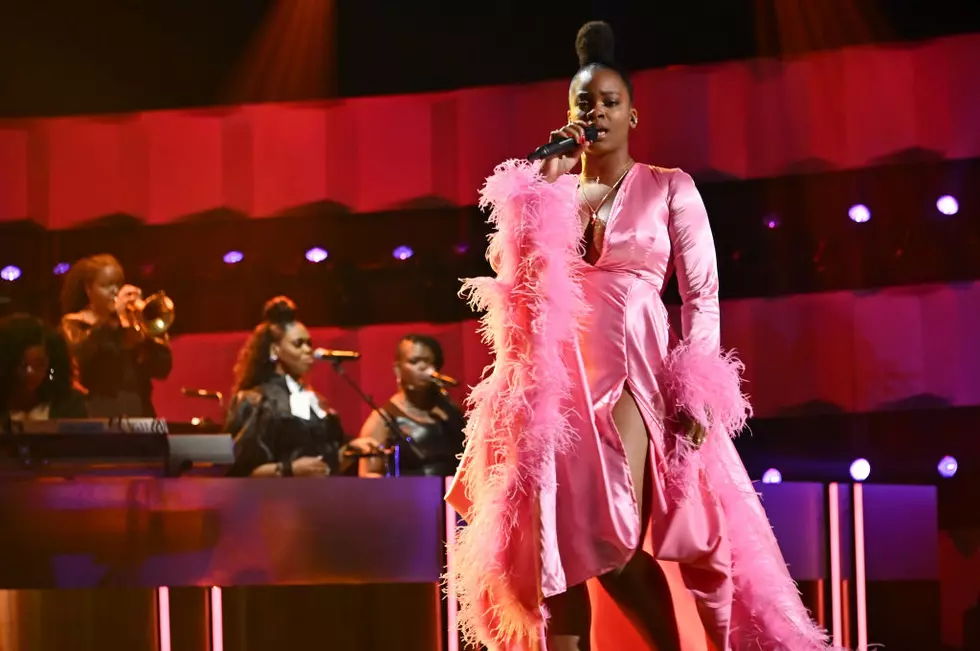 Ari Lennox Checks A Troll, New Man For Precious, & R. Kelly's Brother
Getty Images for BET
Ari Lennox Checks A Troll, New Man For Precious, & R. Kelly's Brother
I guess we are not leaving keyboard gangster's in 2019 because the New Year started with a tweet that slammed Ari Lennox and Teyana Taylor, basically they have sex appeal but look like Rottweilers.  Well, Ari Lennox checked the troll, in a video response, that you can watch here and below (be careful there are some choice "bad" words).  According to Complex, she also encouraged mothers and fathers to "please love on your beautiful black children. Tell them they're beautiful constantly. Tell them Black people are beautiful. Tell them black features are beautiful."
R. Kelly is back in the news because of his brother Carey Kelly. According to MTV News, "Carey Kelly has resurfaced in a new low-budget DVD in which he puts forth a number of allegations against his more famous brother. Chief among them, Carey says R. offered him $50,000, a record deal, and a house if he would perjure himself on the witness stand."
New Year and New Love.  According to Media Take Out, Gabourey "Precious" Sidibe, "has been dating Brandon R. Frankel, the former SVP of Brand Partnerships & Creators Initiative in the talent firm Paradigm. He left to start his own multi-faceted consulting firm called Contra Inc."  And he is HOT!
Don't mind me – I'm just gonna be sippin' my afternoon coffee - @MaryKRadio
Enter your number to get our free mobile app