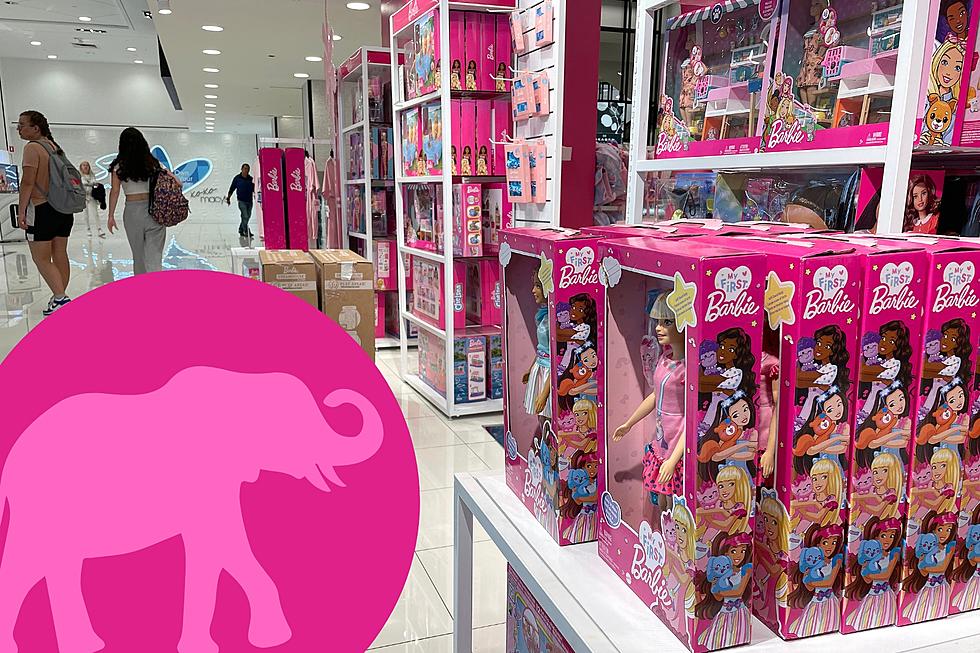 Barbie Mania Turns Tuscaloosa Pink
Canva | Getty
Growing up, I loved Barbie.
Everyone wanted the Dream House but I wanted the Townhouse. (That somewhat explains for ongoing love of small home footprints, seriously I want a yard the size of a postage stamp).
One Christmas, under the tree, was a "gently used" townhouse. I adored it.
I remember each month I would get a Barbie gift of some sort to furnish my new home. I already had enough dolls (some new and some used) to fill up the home. Doll clothes were bought when they were on sale, from yard sales or my mother would make them.
Barbie Movie Make Moves
The fact that the Barbie movie has received such positive feedback is exciting.
According to Variety, "After two weeks on the big screen, "Barbie" has generated $351.4 million in North America to stand as the fourth-biggest domestic release of the year. Globally, the Warner Bros. film has grossed $774 million and ranks as the third-largest film of the year."
Favorite Barbie Item
However, my favorite Barbie-related item was the Beauty Center where you could do her hair, makeup, and more. Honestly, that's probably how I learned to put rollers in my hair because I was grown and didn't want my mother to do it. (Oh, how I would enjoy another Sunday night with my mom with her putting rollers in my hair and sitting under the dryer)
Send me a message in the chat to let me know your favorite Barbie Doll or item.
Think Pink
There are tons of people into the Barbie takeover due to the movie that was just released. There are splashes of pink everywhere and online. I'm so glad but for some of us old heads, it is more than that, it gives us a little bit of our childhood back.
This is our walk down memory lane.
Now, pink has taken over even in Tuscaloosa and I'm loving every moment of it.
Even Townsquare Media is catching the PINK vibe!
Enjoy these views from the City of Tuscaloosa
Loving the Historic Drish House Pink Vibes
What about the University of Alabama?
SEE: 30 Toys That Defined the '70s
KEEP READING: Check out these totally awesome '80s toys
MORE: See 30 toys that every '90s kid wanted
LOOK: The top holiday toys from the year you were born
With the holiday spirit in the air, it's the perfect time to dive into the history of iconic holiday gifts. Using national toy archives and data curated by
The Strong
from 1920 to today,
Stacker
searched for products that caught hold of the public zeitgeist through novelty, innovation, kitsch, quirk, or simply great timing, and then rocketed to success.
10 Old Fisher Price Toys That Are a Blast From The Past
KEEP READING: 10 classic board games that will take you way back