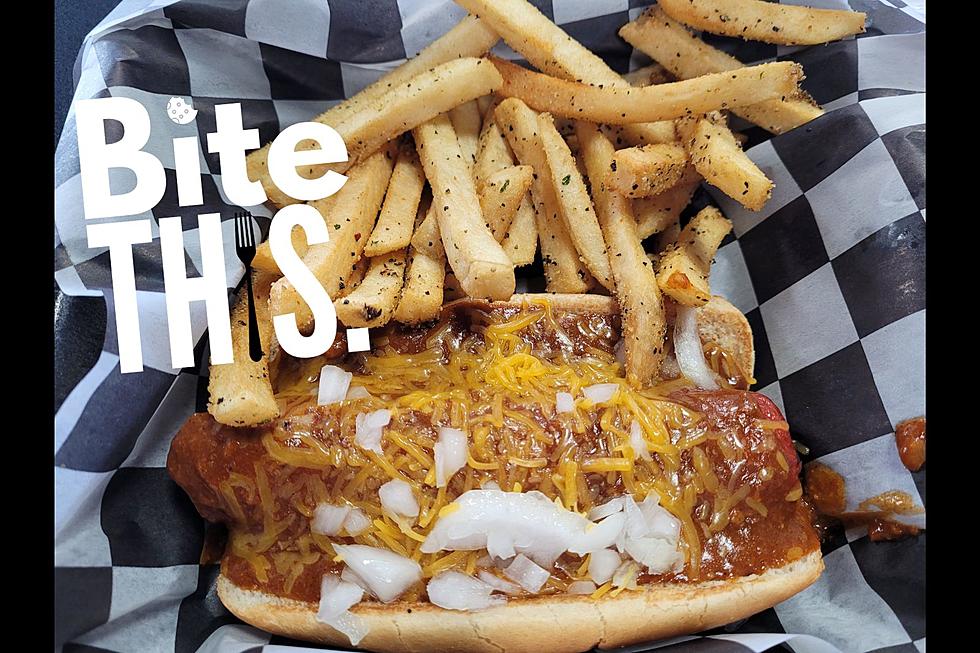 Bite This! On the Hunt for the Best Hot Dog in Tuscaloosa County
Mary K, Townsquare Media | Canva
Sometimes, you just want a hot dog.
That "wanting" a hot dog hit this past Saturday afternoon. So, Bite This headed over to The Original Hot Dog Factory to satisfy that hot dog craving. This spot is new to the area and is located on Highway 69 South in the Englewood Village near Winn-Dixie.
I was greeted the moment we walked in with smiles and a friendly hello.
I'll be honest; the menu was a little overwhelming because there are so many options. However, I always stick with my go-to question "What is your most popular item?"
The young ladies at the counter were eager to help me which was super nice. They did let me know that the most popular dogs were the All American, Street Polish, Detroit Coney, Chicago Dog, Carolina Slaw Dog, and the New Yorker.
But, of course, I had to dig a little deeper and ask them about their favorite dogs. Their picks were the Detroit Coney, Taco Dog, and Breakfast Dog.
Decisions, Decisions, Decisions.
I landed on the Detroit Coney for the reason it was the most popular and it was on their favorites list. I figured I would be back so I can test out other dogs.
Presentation:
I like the overall vibe of the restaurant. I think the staff had a lot to do with my impression. Customer service goes a long way.
They have a mixture of low-top and high-top tables, flat screens, and a self-serve drink station. You do have to listen out for your name when your order is ready. They show you the order before handing it off to you to make sure it's prepared to your liking.
Taste:
Let's talk about these fries!
I'm going on record to say these might be the best fries I've ever had in Tuscaloosa. I know I'm there for the hot dogs but these fries deserve a medal. They were seasoned to perfection.
The Detroit Coney is a "beef hot dog topped with FACTORY chili, shredded cheese, and onions."
The combo of the toppings with the juicy beef hot dog really hit the spot. The chili had a great flavor and complimented the hot dog in every bite.
Texture:
I found the Detroit Coney to give me what I was expecting, to satisfy my hot dog craving. The dog itself was juicy and not overcooked. However, it was a tad bit on the messy side which is expected when chili is involved but my napkin dispenser was empty. Luckily I didn't make too much of a mess.
As you know, I'm in love with the fries. They were crisp but not overdone. I wanted to get another order but didn't want to be greedy.
Value:
Pricing is pretty fair but I would say the value is in the combo pricing because you get fries and a drink.
Overall:
I think it might be my mission to try every hot dog on The Original Hot Dog Factory menu. I think the next up for me is the Augusta Cheese Dog. They do have other great items that I've put on my bucket list like the deep-fried Twinkie, Factory Burger, and Factory Wings.
If there is a restaurant you would like me to check out be sure to send me a message on our free app.
LOOK: Food history from the year you were born
From product innovations to major recalls,
Stacker
researched what happened in food history every year since 1921, according to news and government sources.
50 Famous Brands That No Longer Exist
RANKED: Here Are the 63 Smartest Dog Breeds
Does your loyal pup's breed make the list? Read on to see if you'll be bragging to the neighbors about your dog's intellectual prowess the next time you take your fur baby out for a walk. Don't worry: Even if your dog's breed doesn't land on the list, that doesn't mean he's not a good boy--some traits simply can't be measured.