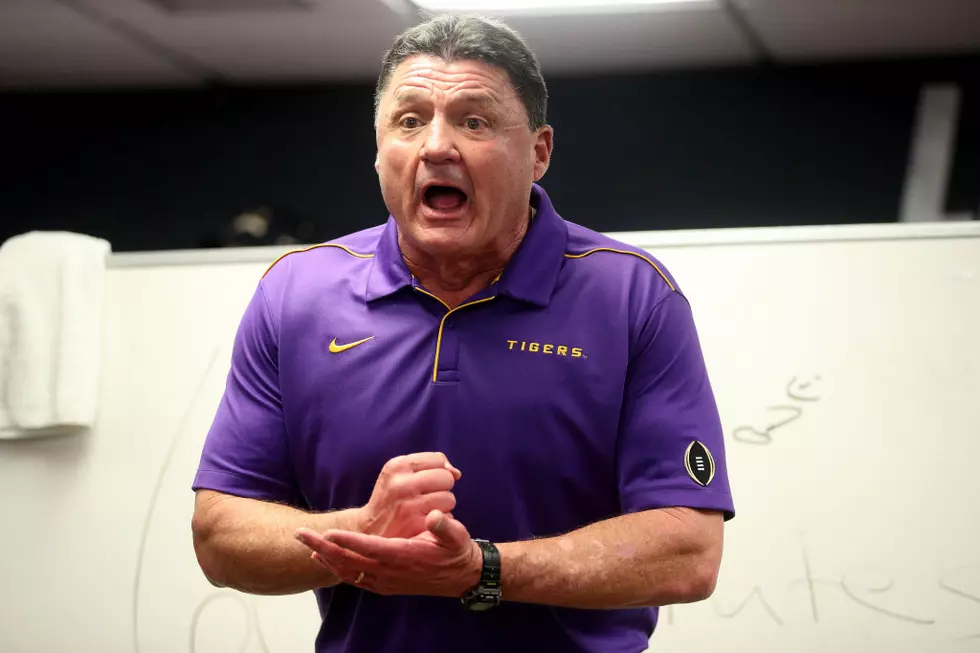 COVID-19 Costing Tigers a Full Football Practice
Getty Images
The COVID-19 pandemic has forced many industries to change and adjust due to health and safety protocols. College football is no different with players going through extensive testing and even having to quarantine away from teammates if exposed to the virus.
The LSU Tigers are dealing with it in their program as The Advocate reported that the Tigers are down to only four active offensive lineman as they make their way through the second week of fall camp. To make matters worse LSU is replacing three offensive lineman to the NFL.
How will the Tigers manage practice with only four healthy offensive lineman? Will they cross train defensive lineman? Perhaps move tight ends to play tackle? Maybe Ed Orgeron will play the position in practice to give the Tigers a full line.
LSU has reported 47 positive cases in the football program since Aug. 15 and 25 in the last seven days. It cannot be said all the offensive lineman in quarantine have tested positive for COVID-19, some are in quarantine due to high-risk exposure.
There are 31 days until the SEC is scheduled to kick off, individuals who are in quarantine due to high-risk exposure must quarantine for 14 days, according to the Southeastern Conference protocols.
Will the Tigers be prepared to host Mississippi State in Death Valley without a full compliment of practices?
Enter your number to get our free mobile app
Famous Athletes Who Wore A Mask