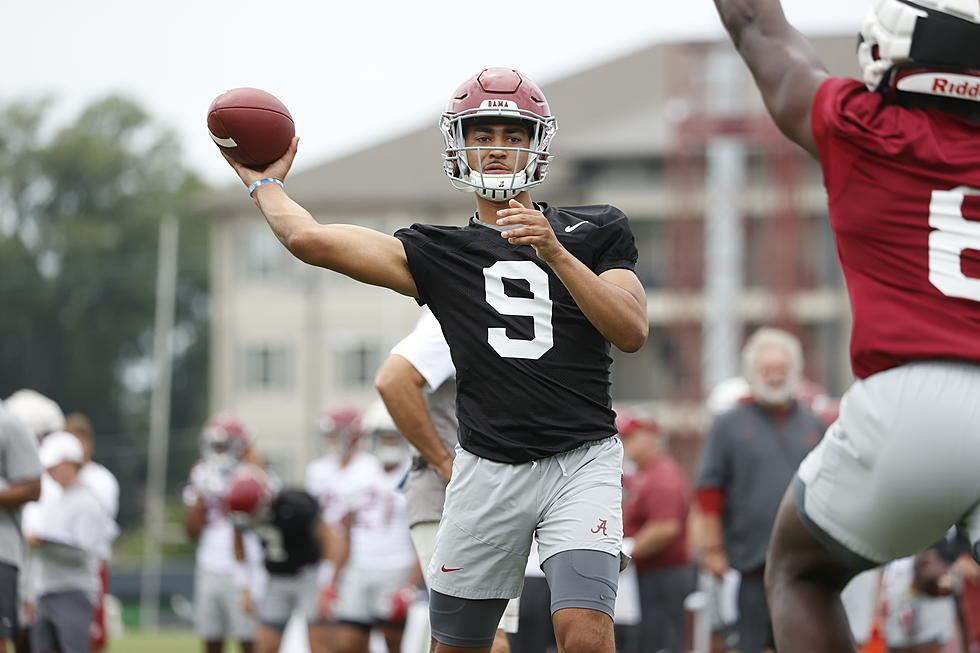 High Heat and High Intensity Mark Alabama's Sixth Practice
Crimson Tide Photos / UA Athletics
At any respectable college football program, competition and competitiveness are the building blocks to success, and Alabama is no exception to this.
In the sixth practice of the summer, operations are starting to be ramped up for the Tide as the season rapidly approaches.
Perhaps there is no bigger area in the game of football where competitiveness breeds success than in the trenches. And no one knows this better than new offensive line coach and former Jacksonville Jaguars head coach Doug Marrone.
Marrone was loud and aggressive in his coaching up of his young offensive line. During the extremely short media portion of Thursday's practice, redshirt senior Kendall Randolph was seen lining up in drills opposite from redshirt sophomore  Pierce Quick.
While any quarterback drills during the media session were extremely limited as expected, Bryce Young showed off his leadership while giving tips to his backups in Paul Tyson, Braxton Barker, and freshman Jalen Milroe.
All of the quarterbacks were getting some light goal line reps in with many newcomers to the receiving core including Christian Leary, JoJo Earle, and Ja'Corey Brooks.
Here is some video from today including offensive and defensive line work, the outside linebackers, as well as some of the quarterback drills.
On the defensive line, sophomore Jamil Burroughs was seen working with Justin Eboigbe during sled drills.
Jaylen Moody was also seen offering some mentoring to freshman Kendrick Blackshire during linebacker drills.
With the season fast approaching, coach Saban only has a few weeks to get the Crimson Tide ready to take on Miami as they attempt to defend their title and go for just the second ever back-to-back championships in the Nick Saban era. One thing is for certain: the chase for #19 is on.
Alabama Non Con Opponents
Alabama Crimson Tide All-Time Passing Leaders
The 2021 Alabama Football Schedule in Photos