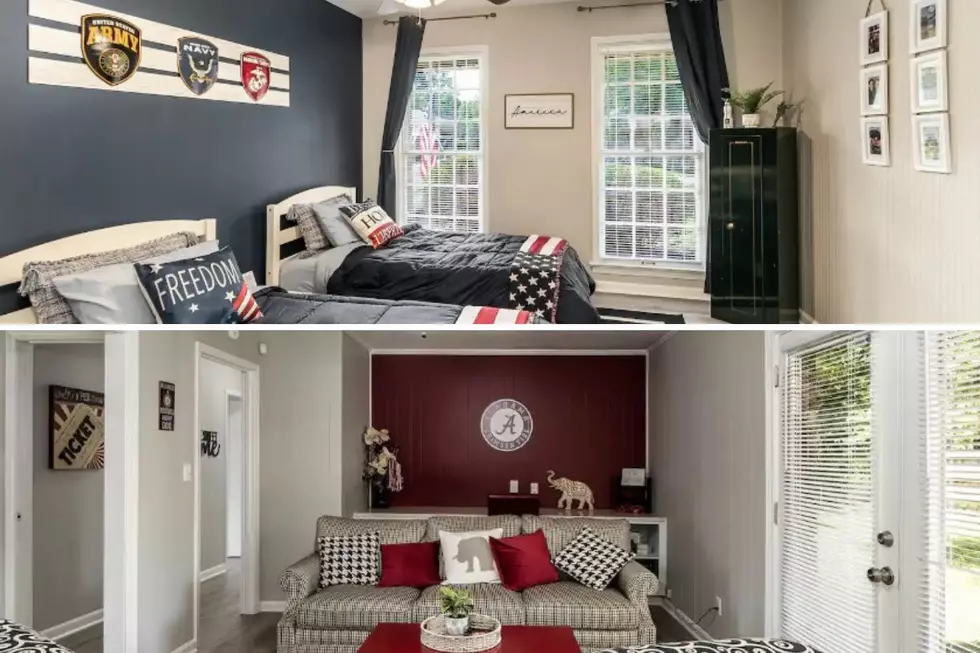 Home Sweet Airbnb: Bama and Military-Inspired Home in Northport, Alabama
Airbnb | Canva
The holidays are here and if you are expecting family and friends to visit and need an Airbnb you should check this one out. You can have the best of both worlds within this Bama and military-inspired Airbnb home.
It's filled with lots of natural light and top-notch decorations. Plenty of room for everyone to be comfortable.
Be sure to save this rental and pass it along to family and friends for a place to stay during football game season too.
Also, it's super close to campus, only 3 miles away. Click here for the listing.
Home Sweet Airbnb: Bama and Military-Inspired Home in Northport
Super Exclusive Airbnb Gives "Little Talladega" Vibes
Fabulous Newly Remodeled Downtown Birmingham, Alabama Airbnb Loft
Check Out This Super Luxurious Modernized Birmingham, Alabama Hotel