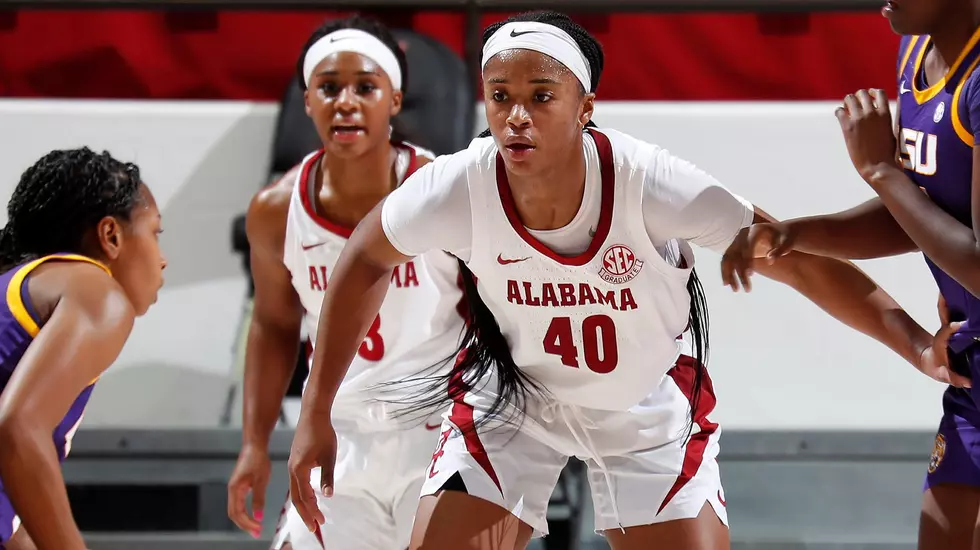 Jasmine Walker Suffers Season-Ending Injury
Photo Courtesy of Alabama Athletics
Former Alabama women's basketball forward and Los Angeles Sparks rookie Jasmine Walker will miss the remainder of the season after she suffered a torn ACL in the first quarter of last Friday's game.
The No. 7 overall pick played in two games before the season-ending injury against Las Vegas Aces. During preseason, Walker was named Player of the Game after she scored 23 points with nine rebounds against the Aces. The Sparks are currently 0-2 and will face the Chicago Sky, Dallas Wings and Indiana Fever in their next four games.
Walker became the first Alabama player selected in the WNBA Draft since 2005 and the first player taken in the first round since the Washington Mystics drafted Tausha Mills in 2000. Walker broke the single-game scoring record against Auburn (41), finished third in single-season three-point percentage, and third in career three-point percentage.
Alabama finished with an 8-8 conference record and a 16-9 overall record. The former forward helped lead the Tide to their first NCAA Tournament appearance since 1999. The Crimson Tide earned the seventh seed and knocked out North Carolina in the first round before falling to Maryland in the second round.
Walker started her career at Florida State before transferring to Alabama in 2017 and has since left her name in the program's record books. Walker averaged 19.4 points and 9.1 rebounds her senior season. After her senior season, Walker was named a finalist to the 2021 Katrina McClain Award that goes to the best Division I power forward across the country.
Walker will immediately start rehab in preparation for surgery in the upcoming weeks. Nia Coffey and Bria Holmes are expected to have increased playing time with the rookie out for the season.
LOOK: 'Muppets' Artist's Magical Woodland Home Could Be Yours
ALSO: Former Minnesota Twins All-Star's Home for Sale - Complete With Brewery