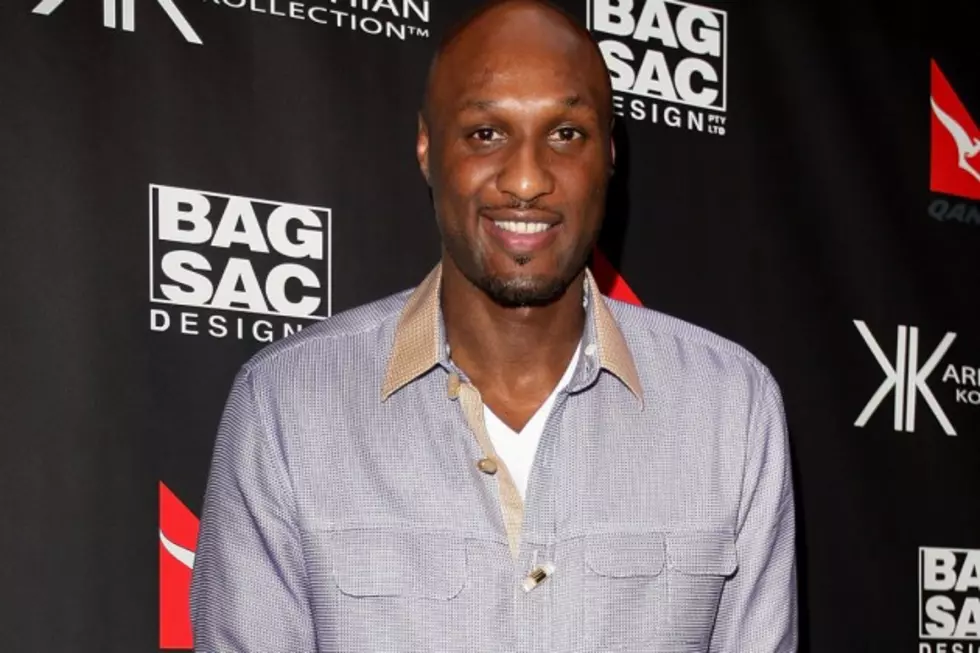 Lamar Odom Reportedly Found Unconscious at Nevada Brothel
Lisa Maree Williams, Getty Images
Update, 10/16: Some positive news: TMZ says that according to sources, Lamar's heart function is "much better." "Doctors have told Lamar's friends and family this is a good sign of improvement, that a critical organ is responding," they report.
Update, 10/14: According to brothel attendees (via TMZ), Odom reportedly took "10 Reload pills over the course of 3 days," a sexual performance pill declared unsafe by the FDA in 2013 due to the presence of sildenafil, the active ingredient in Viagra, which can cause dangerously low blood pressure and is usually only prescribed by doctors. "Consumers should stop using this product immediately and throw it away," the FDA warned at the time.
Update, 10/14: Doctors are treating Lamar Odom's condition as an "overdose," a source at Sunrise Hospital tells E!. The athlete and onetime reality star is reportedly on a ventilator, and suffered a "loss of oxygen but also possible stroke." Reports of what particular drugs Odom was using remain unconfirmed, and the extent of his brain damage is unconfirmed as well. Meanwhile, ex-wife Khloe Kardashian, her mother Kris Jenner and Kobe Bryant are among Odom's visitors at the Las Vegas hospital.
Lamar Odom has reportedly been hospitalized after being found unconscious at a brothel in Nevada on the afternoon of October 13.
According to TMZ, Odom arrived at Dennis Hof's Love Ranch South this past Saturday (October 10) and spent the past few days partying there. A woman reportedly found Odom unconscious in his room in the VIP suites today and quickly alerted a manager.
A source went on to tell TMZ that the manager, who called 911, rolled Odom over and saw a "mucus-type liquid coming out of his nose and mouth."
An ambulance arrived on scene and doctors were forced to intubate the former NBA player, indicating that he could not breathe on his own.
TMZ goes on to report that Odom — whose divorce from reality star Khloe Kardashian was finalized earlier this year after the two signed their legal papers nearly two years after initially filing — had been partying at the ranch by himself and is also currently alone at a Las Vegas hospital where he was taken via airlift for further treatment.
A source reportedly told TMZ of the situation, "It's not good."
There's no word yet as to what caused Odom to fall unconscious or whether drugs or alcohol played any part in his hospitalization, though TMZ says he'd been taking an herbal substitute for Viagra throughout the weekend. E! News notes that Odom has yet to gain consciousness.
We'll continue to update this story as more details become available.