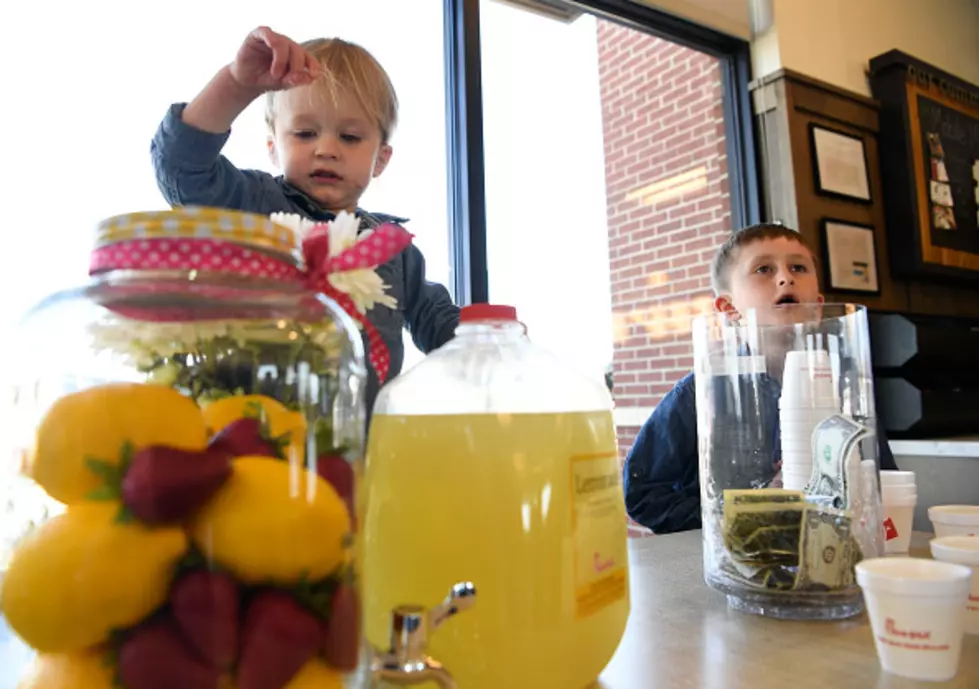 Lemonade Day is April 27th; Put Your Stand on Google Maps
Denver Post via Getty Images
Lemonade Day is one of the areas best initiatives! If only for one day each year, area businesses and supporters teach children the concepts of owning and operating their own businesses.
Aside from the original business concept, perhaps one of the most important elements of operating a business is having the proper location.
Basically, people can't support a business they don't know exists. Knowing the business exists but not knowing how to get to it isn't good either.  Luckily, that won't be the case for this year's Lemonade Day participants.
Letting people know how to find your stand is easy.
Go to the Lemonade Day site, and fill out a form to list the name and location of the business.  You can also list the hours your stand will be in operation as well as what type of lemonade you'll be selling.
Once you've filled out the form, the Lemonade Day team will add you to the map, which should help you drive more traffic to your stand and give you the chance to earn more money for your business.
Get more information about Lemonade Day here.