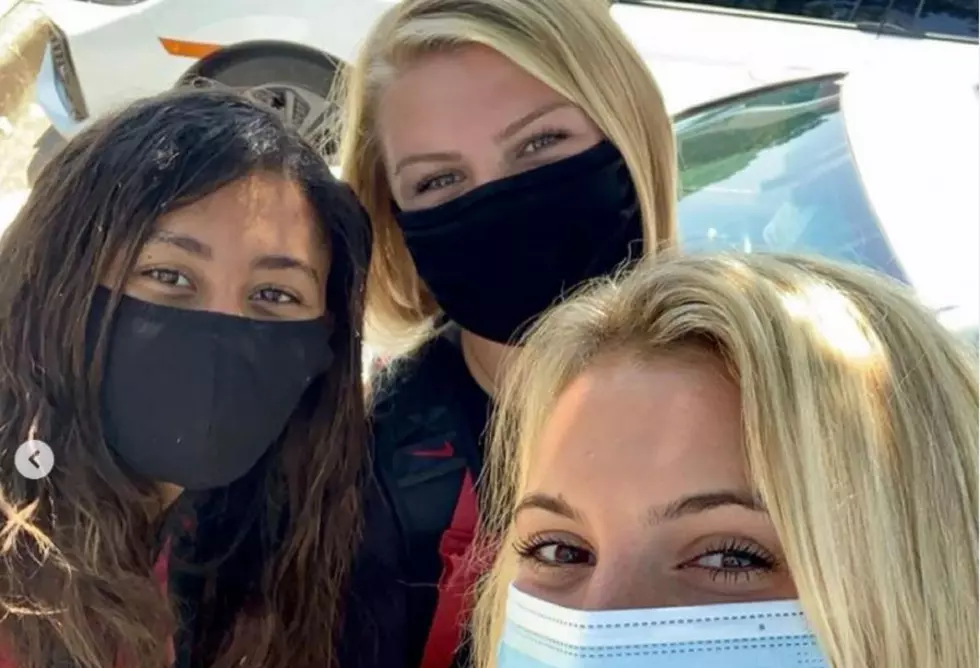 Photo Courtesy of @bamasb on Instagram
It was the first day of school at the University of Alabama. The Crimson Tide students largely appeared to do a good job following the health and safety protocols that have been put in place this year amid the coronavirus pandemic. The Alabama athletic teams took to social media to show its student athletes on campus donning masks to lead by example.
Alabama sprinter Takyera Robinson shows off her mask on the first day.
Bama baseball players, Andrew Pinckney, Zane Denton, Chase Lee, Connor Shamblin, Owen Diodati, Dylan Smith and William Freeman show off their first day of school masks.
Alabama basketball caught freshman Josh Primo and Jaden Quinerly both masked up and ready to lead by example on campus. They were joined by Jordan Bruner and Kendall Wall sporting colorful masks.
Bama softball got in on the action, featuring pitchers Sarah Cornell, Montana Fouts and Lexi Kilfoyl, outfielders Alexis Mack, Jenna Johnson and Kaylee Tow and infielder Savannah Woodard.
Alabama freshman golfer, Jack Goldasich, takes in the surroundings of his new campus on the his first day of college sporting a sick black neck gaiter.
The women's golf team was involved with the social media movement, featuring the majority of the team. Angelica Moresco, Emilie Overas, Caroline Curtis, Michaela Morard, Kenzie Wright, Carolina, Caminoli and Melanie Bailes participated.
The student athletes know that if they want to have an athletic season they must ensure that COVID-19 cases on campus stay under control. By taking the initiative and leading the student body on social media and on campus it shows how seriously the athletes are taking the current health and safety protocols that are in place on campus.
Enter your number to get our free mobile app
Famous Athletes Who Wore A Mask