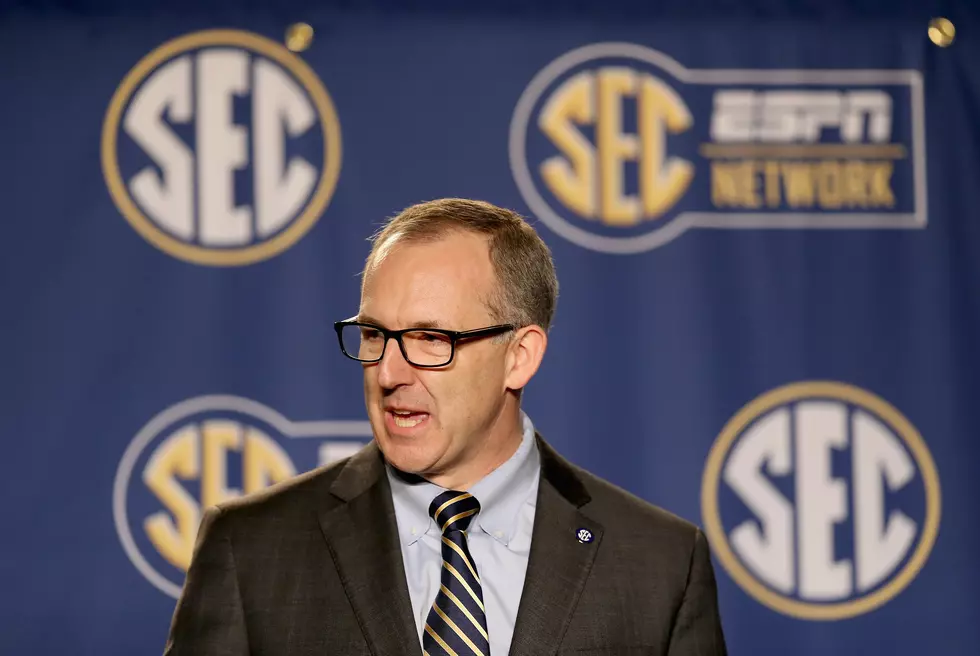 SEC Distributes $23 Million To Offset COVID-19 Losses
Getty Images
The COVID-19 pandemic has been devastating to industries across the country. In particular, college athletic programs have suffered due to extra expenses in relation to testing and protecting its athletes, coaches and staff members. To help mitigate the losses that member athletic institutions have suffered this year the SEC has announced a $23 million distribution in supplemental revenue.
"The extraordinary circumstances produced by the global pandemic have presented colleges and universities with an unprecedented disruption to their programs and budgets," said SEC Commissioner Greg Sankey. "This supplemental revenue distribution will help ensure each SEC member will continue to provide high levels of support to its student-athletes."
The conference estimates that the average losses were around $45 million for each school during this academic year. The supplemental payments will be drawn from future media rights revenue.
Schools will be allowed to use the money at their own discretion to fill in gaps in budgets. Alabama athletic director has previously estimated that the university would be spending $5 million on COVID-19 testing alone in the 2020-21 academic year.
The university was restricted to just 20% capacity at sporting events during this past year, financially restricting what the institution could earn off season tickets and other revenue streams.
10 Reasons to Shop at This Northport Popsicle Shop
Alabama Crimson Tide All-Time Receiving Leaderboard