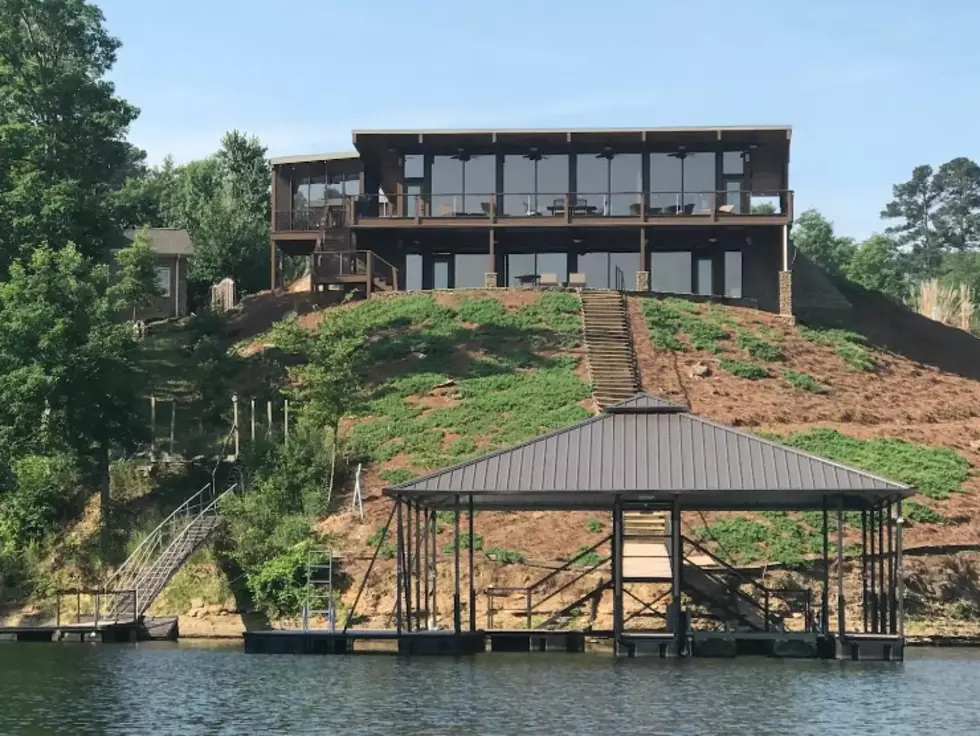 Smith Lake Alabama Home Makes Most Unique Airbnb in America List
Airbnb
I love checking out Travel and Leisure for ideas for traveling. I stumbled upon their "The Most Unique Airbnb in Every U.S. State." So of course, being nosey, I jumped directly to Alabama.
All I got to say is WOW! It is a Frank Lloyd Wright-inspired show home on Alabama's stunning Smith Lake. It is a super convenient location and less than 3 hours from Tuscaloosa.
Everything about this Airbnb is luxury from the view, luxury in every step, a peaceful setting, and so much more. I can totally see why it made this list because it is simply exquisite.
The Airbnb host said that it is a "beautifully decorated lakefront house that will take your breath away as you enter the front door. Open concept house features lakefront floor-to-ceiling glass wall spanning the entire width of the home on both levels."
Take a step inside now, we got plenty of pictures for you.
Frank Lloyd Wright Inspired Smith Lake Home
Frank Lloyd Wright Inspired Smith Lake Home
Road Trip: Best Christmas Towns in the U.S. Includes Special Southern Spots
Check Out This Modern & Designer Tiny House Airbnb
Florida for the Holidays? This Tiny Home with a Pool is Perfect
Unique Getaway in Mississippi: Stay in a Silo Farmhouse