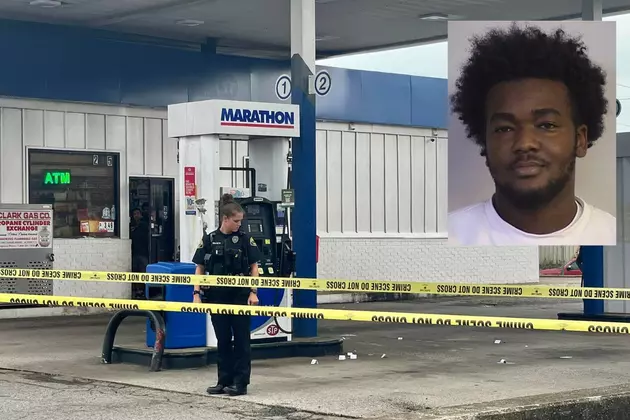 Suspect in May Gunfight at Tuscaloosa Gas Station Captured in Indiana
(Tuscaloosa Police Department)
A suspect wanted for his role in a gunfight at a gas station on Skyland Boulevard earlier this year has been captured in Indiana and returned to Tuscaloosa.
The shooting happened on May 23rd at the Marathon service station across the street from Memory Chapel Funeral Home on Skyland.
Police said two men opened fire on each other and injured a third person during an argument at the gas station.
One suspect, Tuscaloosa's 35-year-old Marcedes Turner, turned himself in to police shortly after the shooting and was charged with attempted murder.
The second shooter, now identified as 21-year-old Tyshawn Pelt, remained at large for months after the shooting, but was arrested in Goshen, Indiana by local police and U.S. Marshals in July.
Pelt was extradited back to Tuscaloosa this week and formally charged with attempted murder for the May shooting.
He was also charged with breaking and entering a vehicle -- court documents obtained by the Thread say the argument that led to the shooting started after Pelt broke into Turner's vehicle at the service station.
Pelt remained in the Tuscaloosa County Jail Saturday on a combined $75,000 bond. Turner is also still jailed.
All Homicides in Tuscaloosa County So Far in 2022
A regularly updated list of the Tuscaloosa Thread's coverage of all homicides in Tuscaloosa County in 2022.
Top Stories from the Tuscaloosa Thread (7/25 - 8/1)
22 of the Top Stories published by the Tuscaloosa Thread during the week of July 25th, 2022.