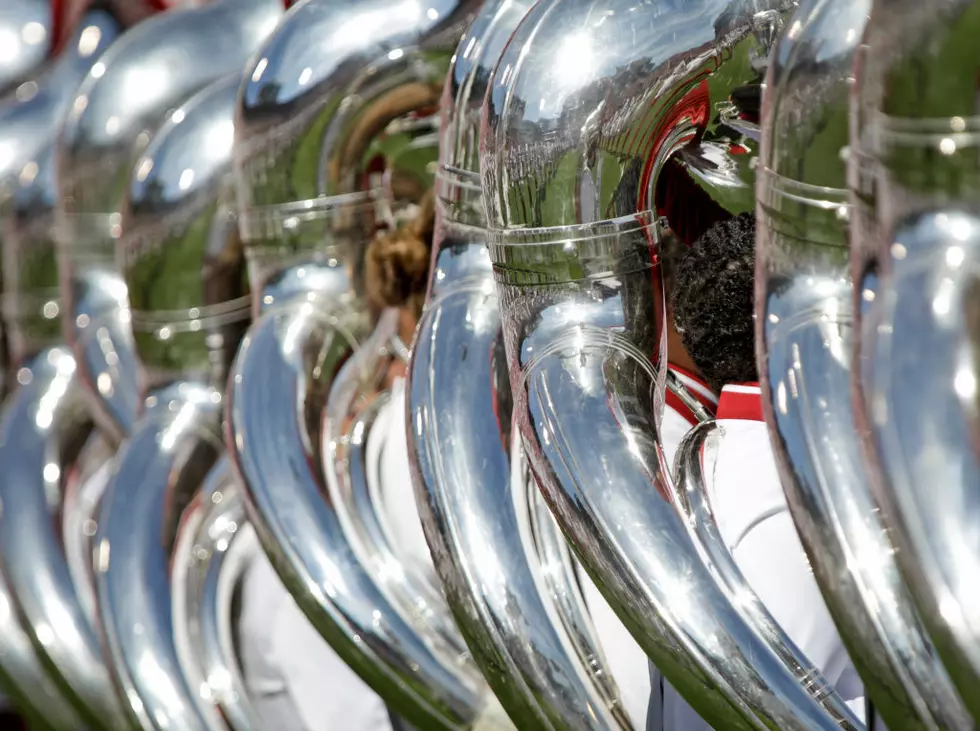 Viral High School Drum Major "Vanilla Funk" Chooses Alabama State
Getty Images
I remember first moving to Alabama, a high school drum major went viral. Little did I know, he was a member of an Alabama high school.
Justin Heideman is the head drum major of Jeff Davis High School and went viral with his performances partnered with commentary by social media personality @PubbyLongway.  According to Montgomery Advertiser, Justin went viral for "being a white kid leading an all-black band." As a bandhead, I loved these videos. They were hilarious, and Justin killed it in every video. I watched the videos daily and found myself quoting the videos "To the sky!." LOL!
It's officially been announced that Justin will attend Alabama State University as a trumpet player. Many speculated that Justin would choose to attend Jackson State University because he'd fit in perfect there. He also attended camps at JSU and is said to have relationships with some of the JSU drum majors already. Within band culture, the drum major style Justin used in high school is exactly the style used by Jackson State University drum majors.
I'm happy that Justin chooses to attend an HBCU because I know how strong the band culture is at HBCU schools. I was in band at an HBCU, Bethune-Cookman University, and was apart of the Marching Wildcats from 2008-2013. As a former section leader, I can attest to how impactful marching band was in my life. Marching Band was responsible for my first plane ride, my first trip and performance in the SuperBowl, two Pro Bowl games performances and many NFL halftime shows. Now that he'll be part of a powerhouse marching band program, I'm sure Justin will get similar opportunities.
Congratulations to Justin on his latest accomplishment. I wish him well in college and I hope to see him perform one day soon.
Enter your number to get our free mobile app
Heat-Related Weather Terminology