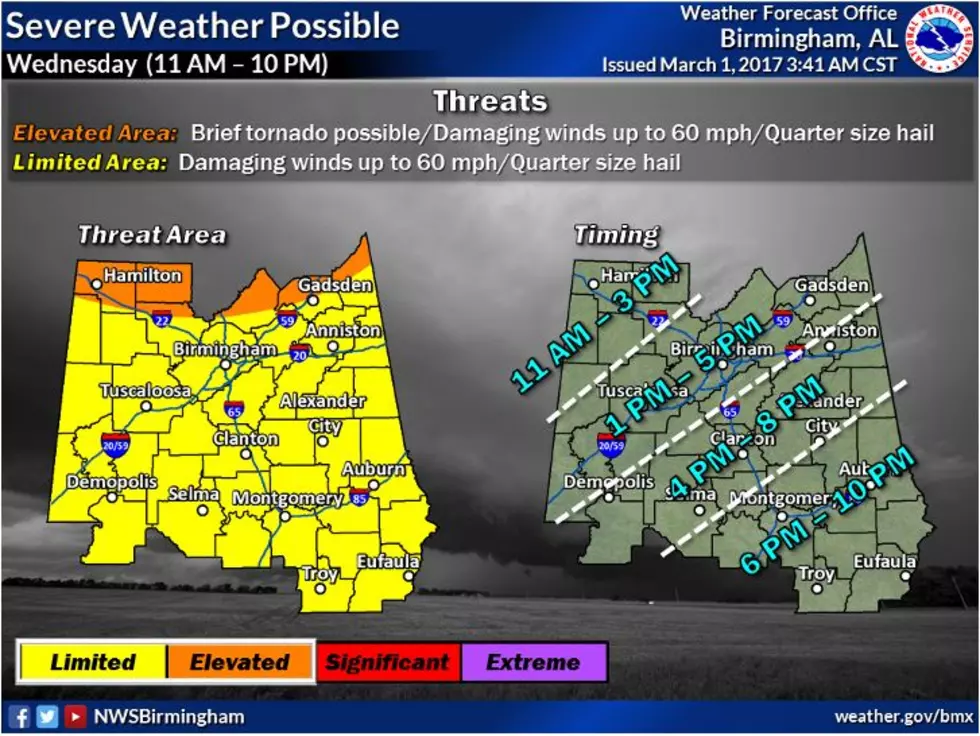 We avoided The Severe Weather today In Tuscaloosa, But Cold Air Is Coming
Bobby Best
I actually thought that we would avoid the severe weather today, it just looked like on radar it would miss us. So we got a little bit of it in the outline area of our coverage area, I know some of you say the area we are doin a report on isn't Tuscaloosa, but if it's in our coverage area we have to, we are committed.
So as this weather passes through It will be followed up with a bit of cold weather in the morning, actually you'll start feeling it tonight.
The rain has pretty much moved out our are so we are good for now, doesn't look like in rain is in the distant future.