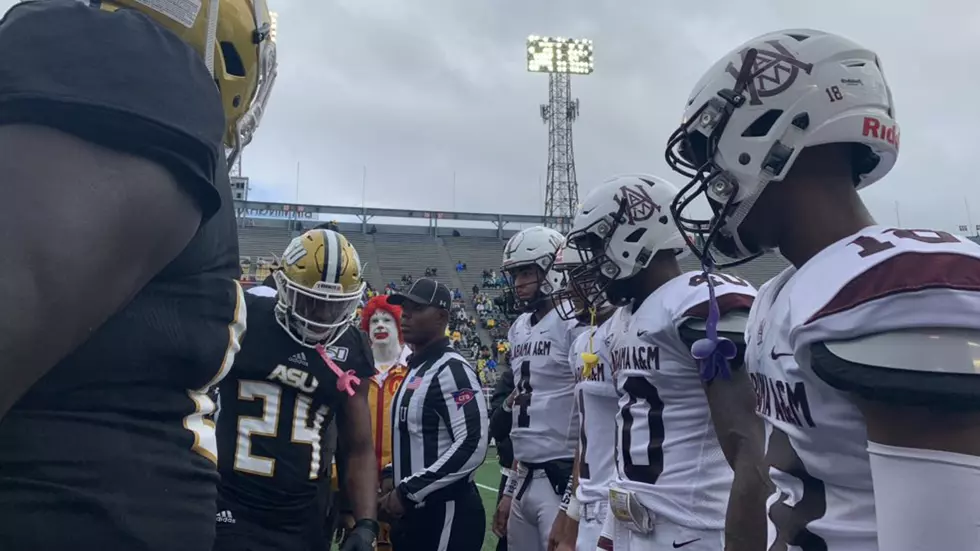 You Could Win Tickets To The Magic City Classic in Birmingham, Alabama
Photo Courtesy of hbcugameday.com
This weekend it's one of the most electrifying events to hit the state. The Magic City Classic is almost here!
Living in Florida, I always heard about how the SWAC gets down. I was told so many stories about how the Magic City Classic was THEE classic to attend. We have Florida Classic, but from what I was told, it's nothing like the Magic City Classic.
Saturday, October, 30th, the Alabama State University Hornets will take on the Alabama A&M University Bulldogs at Legion Field in Birmingham.
Wek now you support HBCU's and want to be in the building for not just the game, but the postgame concert featuring D-Nice! We've got your chance to win tickets!
You know we love hooking up our listeners. We're making it too easy for you to get hooked up with a pair of tickets to the game and post-game concert. All you have to do is hit us up on our free app. Send us a message saying " Send me to the Magic City Classic."
(Tip on how to score more tickets below)
An HBCU football game is an experience like no other. The food is always amazing. You can go almost anywhere in the tailgate and find a hot fish plate, rib, or even steak with the real boujee alumni LOL!
As a former HBCU marching band member, I know that just like they said n the movie Drumline, "Halftime is gametime."
The battle of the bands in the stands and at halftime is one of the high points of gameday. I can just hear the bands now.
ONE lucky winner will be hooked up with 2 pairs of tickets to the Magic City Classic! To qualify to win the 2 pairs of tickets, send us the phrase "EXTRA PAIR" inside the chat feature of our free app.
2021 Earth, Wind and Fire at the Tuscaloosa Amphitheater Concert Pictures
Central High School Showcases Student Entrepreneurs
Halloween Costume Safety Tips