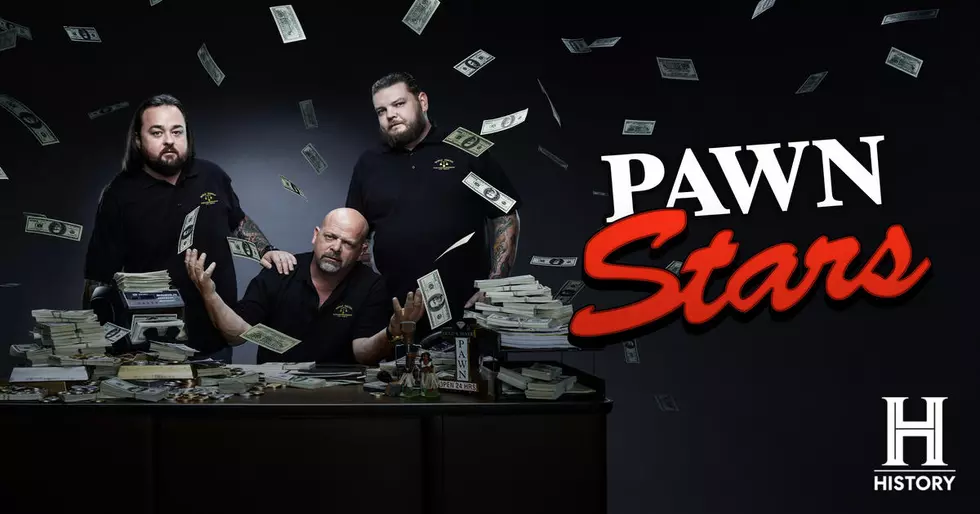 2020 Alabama Player's Championship Rings Now Owned By Pawn Stars
Pawn Stars History Channel and HULU
Former Alabama Crimson Tide running back Keilan Robinson
Was a four-star recruit and ran for 254 yards as a freshman in 2019 before transferring to the Texas Longhorns in 2020.
Robinson played in 11 games for The Texas Longhorns last year.
He ran for 322 yards and three touchdowns on 45 carries.
Is apparently no longer in possession of his Championship Rings.
The Gold & Silver Pawn Shop, home of the television show Pawn Stars,
is the new home of Keilan Robinson 2020 SEC, Rose Bowl, and the college playoff national championship rings.
They are currently listed for a whopping $60,000.00
The rings were brought to The Gold & Silver Pawn Shop by a guy named John.
Not sure what relationship John is with Keilan Robinson, but when John brought the rings to the shop, he said they were a present from his uncle.
I'm personally glad he is no longer here at the University of Alabama. No man of character would ever get rid of something so special.
He was not even on the active roster in 2020. Robinson chose to opt out due to COVID.
You know what? Good riddance!
My only question is why did he get the rings in the first place?
I've heard Robinson didn't want any ties to The University of Alabama now that he's a Texas Longhorn was the reason.
I have my own theory. He went to Las Vegas. He blew all of his money. And selling the rings seemed like a good idea at the time.
Yeah! Good luck with that.
Keilan Robinson doesn't deserve those rings anyway. I just hope some Auburn fan doesn't get them.
Texas will host Alabama on Sept. 10. ROLL TIDE!
The 10 Greatest Athletes from Alabama
New Threads For Alabama's NFL Rookies
Check it out! The new NFL rookies out of Alabama already have their jerseys for 2022.