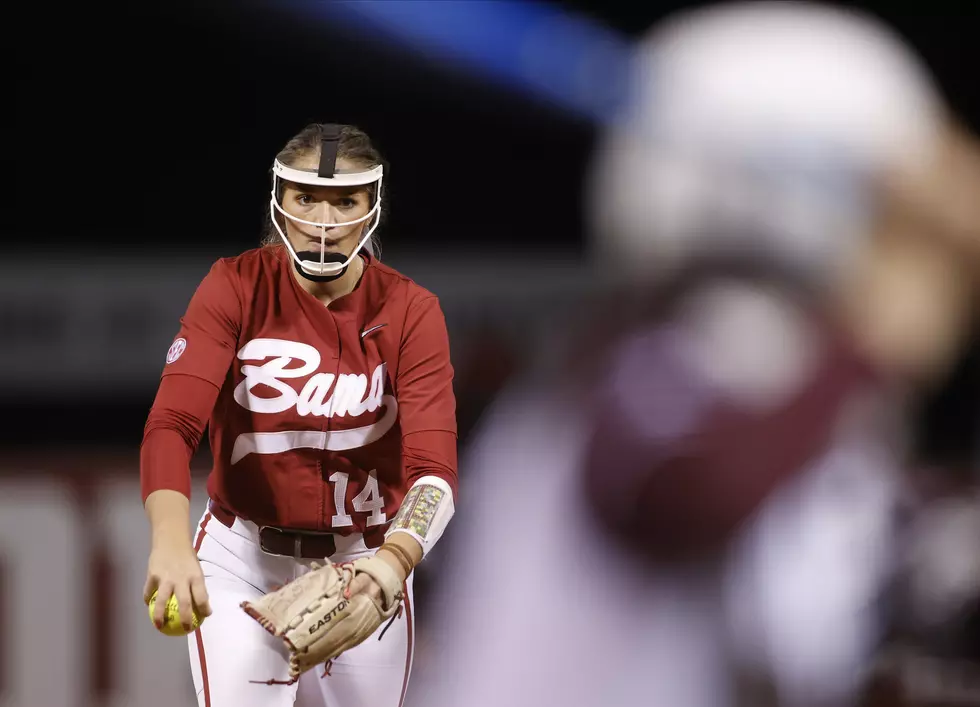 Alabama Earns No. 2 Seed in SEC Tournament, Opens Play on Thursday
Crimson Tide Photos / UA Athletics
The Alabama Crimson Tide Softball (41-10, 16-8) concluded its regular season with a series victory over Missouri this past weekend and will now turn its attention to the post season.
The Crimson Tide will head to Gainesville, Florida this week as it hopes to defend its 2021 SEC Tournament championship. Alabama earned the tournament's No. 2 seed and will play its first game on Thursday at 1:30 p.m.
The Tide will face the winner of No. 7 Missouri and No. 10 Auburn. who will play on Wednesday at 1:30 p.m.
Alabama won two-of-three against the Missouri Tigers over the weekend, all three games were decided by two runs or fewer. The Tide did not have a series against Auburn in 2022 and the Tigers enter the SEC Tournament on a four-game losing streak.
The Crimson Tide enters the SEC Tournament with the reigning tournament MVP, Montana Fouts. Fouts carries a 22-5 record into the tournament along with a 1.97 ERA, she has struck out 254 batters this season and only issued 49 walks.
Alabama has won six SEC Tournament titles under head coach Patrick Murphy, including the 2005 tournament, the last time Florida hosted the event.
SEC Tournament games on Tuesday, Wednesday and Thursday will all be televised on the SEC Network. The event will make a jump to ESPN2 on Friday and Saturday to feature the semifinals and championship game.
Each Alabama game can be heard over the radio on MeTv 97.5 and for free on the MeTv 97.5 App with pregame coverage beginning 10 minutes ahead of first-pitch.
2021 SEC Championship Game Alabama vs. Georgia
The Alabama Crimson Tide defeated the No. 1 ranked Georgia Bulldogs 41-24 to win the 2021 SEC Championship.
The Anti- Alabama Team
Alabama has lost 23 games while Nick Saban has been in charge. These athletes were pivotal in helping to secure a rare victory for their teams.