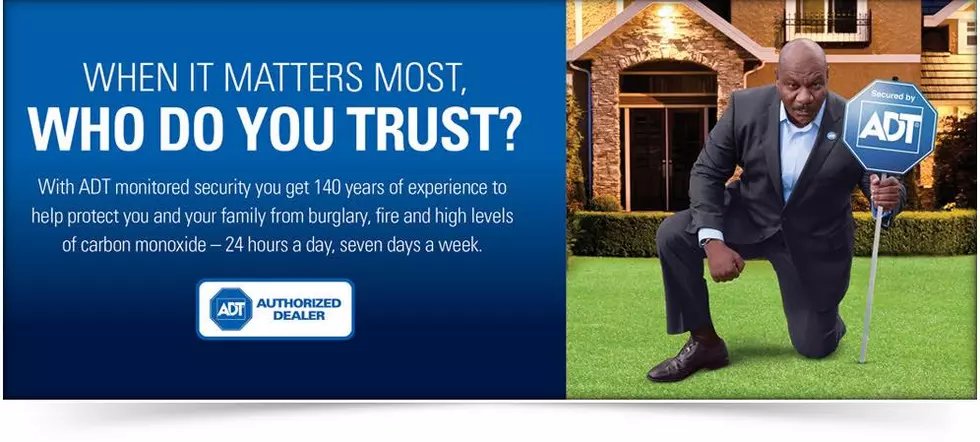 Black Business Friday: Advance Audio Video Systems
(Credit: Facebook/Home and Business Security Systems with Video)
Thinking about installing an ADT security system?  Make no decision before you contact Advance Audio Video Systems!
Owner and operator Antonio Logan is a local authorized ADT dealer, and his company offers a variety of services.  In addition to ADT security set up and servicing, Advance Audio Video Systems also installs Ring doorbell systems.
We live in a day and age where home and business security are almost mandatory for the safety of our families and the businesses we've worked to establish. Criminals shouldn't be allowed to jeopardize either of these.  Neither should they get away with their acts, which is why video surveillance and DVR system recording is crucial.
When a crime is committed, video evidence is almost foolproof. It tells the story better than any witness.
Because each security option has pros and cons, it is important for consumers to know which products would best fit their needs. Advance Audio Video Systems can help here as well, as some properties prohibit the installation of permanent systems. However, there are security options available for renters as well.
Advance Audio Video Systems is professional, punctual, dependable, and efficient.  Once a job has begun, count on it being thoroughly completed and inspected before departure. However, with guaranteed work, should a system fail, Advance Audio Video Systems offers equipment and system servicing as well.
For more information, or to set up a consultation, click here.
Enter your number to get our free mobile app
7 Ways to Reduce Family Stress During the COVID-19 Outbreak
7 Ways to Reduce Family Stress During the COVID-19 Outbreak