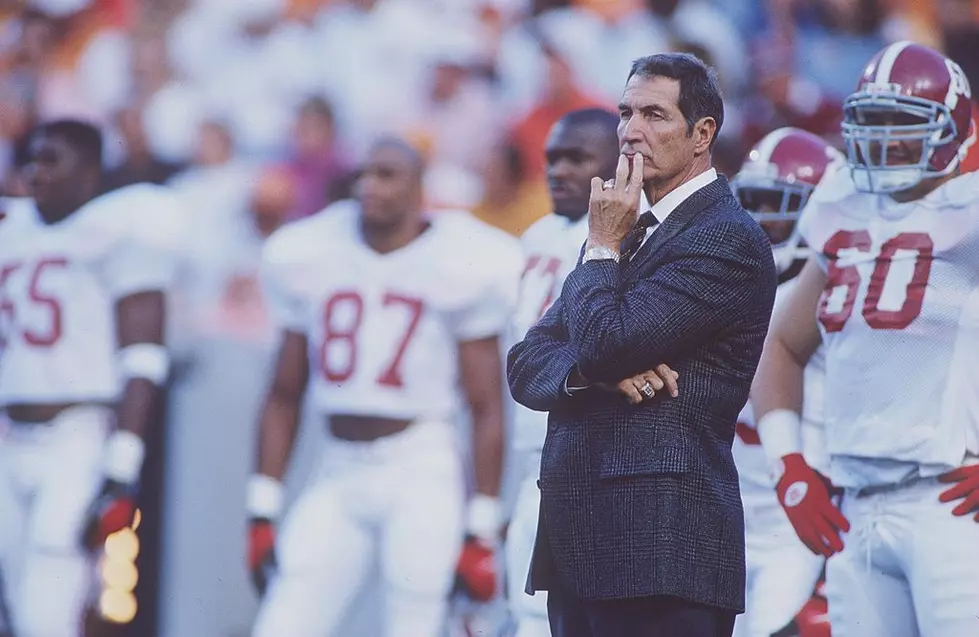 Happy Birthday to Coach Gene Stallings!
Rick Stewart/ALLSPORT
Former Alabama head coach Gene Stallings turns 85-years old today. Stallings, the coach of the 1992 National Championship team, was the first coach to win a title in Tuscaloosa since the great Bear Bryant. Stallings played for Bryant at Texas A&M as one of the famed "Junction Boys".
Stallings helped to end a championship drought of 13 years, leading the Tide to their first title since 1979.
Stallings was critical in bridging together the old era of Alabama football and starting to usher in a new era of dominance, the likes of which college football has never seen.
Stallings would coach at Alabama until 1996 before retiring. He was inducted into the College Football Hall of Fame in 2011.
All of us at Tide 100.9 want to wish Coach Stallings a happy 85th birthday and continued good health.
2021 Alabama Crimson Tide Recruiting Class Signees