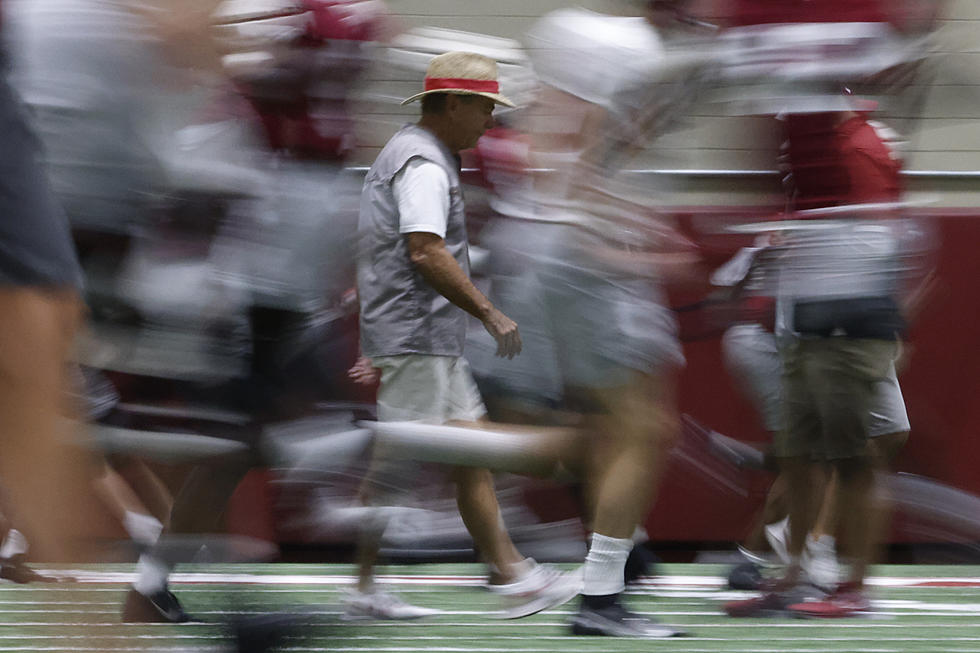 Nick Saban Says Mental Preparation is Paramount To Tide's Success
Crimson Tide Photos / UA Athletics
The pressure is on the Alabama Crimson Tide as the defending national champions are just one day away from kicking off the 2021 campaign. The Crimson Tide dynasty shows no signs of slowing down as Alabama is once again ranked preseason No. 1 by the Associated Press, Coaches Poll, CBS Sports and more.
This is a great start to the season, but what is the team doing to mentally prepare for the Chick-Fil-A Kickoff against Miami?
"I think the big thing, which I've said before in the first games is, you have to be able to play the next play," said Alabama head coach Nick Saban during his Wednesday press conference. "Sometimes unexpected things happen in first games, things you weren't prepared for. I also think it's really important that everyone keeps the right mindset. I think from this point on, you know, mental focus, mental practice, mental preparation is really a big part of eliminating errors in a big game. We can't practice much more on the field, but we can practice a lot mentally and I think that can have a huge impact on how we can play and how we get onto what we hope is a very good start against a very good Miami team,"
Friday will be a travel day for the Tide, limiting the amount of on-field work that the team can do ahead of its matchup with the 'Canes. It is vital that the Tide takes advantage of the final few hours of preparation to ensure mental errors do not derail its goal of successfully defending the 2020 national championship.
Alabama vs Miami: 10 Things You Need To Know
No. 1 Alabama takes on No. 14 Miami on Saturday, Sept. 4 in Mercedes-Benz Stadium to open the season. Fans will be back in full force to celebrate the kickoff of the new year. Here's what you need to know about this weekend's game!
Alabama's Miami Week Monday Practice
The Crimson Tide practiced inside the Hank Crisp Indoor Practice Facility ahead of its Week 1 matchup with the Miami Hurricanes.
Top Offensive Lineman in Saban Era
Alabama's Top 10 Athletes - Fall 2021
The Alabama Crimson Tide boasts an extremely successful athletic department with amazing athletes playing multiple sports. The top 10 athletes include national champions, an Olympic athlete, SEC champions and various record holders.